Local News
Politics
'It doesn't encourage hard work' – Majority Leader justifies 10% withholding tax on betting, lottery winnings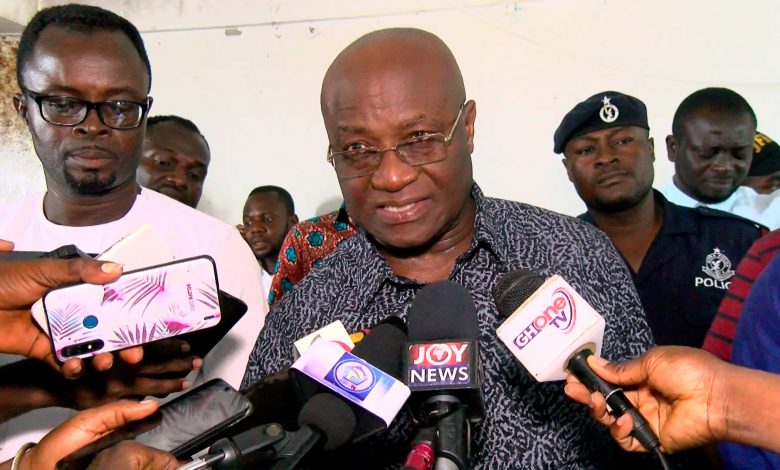 The Majority Leader in Parliament, Osei Kyei Mensah-Bonsu has justified the Ghana Revenue Authority's 10% withholding tax on all gross gaming winnings scheduled to commence on Tuesday, August 15.
According to him, betting does not encourage hard work but rather teaches people to engage in lazy activities.
Speaking in an interview on Kumasi-based Angel FM on Thursday, the Suame MP advised the youth to work hard and quit betting.
In his view, God only blesses hard and does not encourage lazy behaviors.
"I don't believe in betting. I don't believe in luck. I believe in hard work and sweating to get money. Let's be serious. As for me, I'm against betting coming into the country. I don't support it because it doesn't encourage hard work."
"As an individual, I don't engage in lottery because I don't believe in that. I don't believe in luck. Work hard so God will bless it."
The Ghana Revenue Authority (GRA) has announced that it will start with the implementation of a 10% withholding tax on all gross gaming winnings from August 15, 2023.
According to the Authority, the previous 15% Value Added Tax (VAT) rate on each stake will no longer be applied. Instead, withholding tax will be imposed on earnings that are accrued after each win.
The GRA further explained that the new policy is in line with an amendment to the Income Tax Act 2023 (No.2), Act 1094.
A Commissioner of the Domestic Tax Revenue Division at the GRA, Edward Gyamerah said there would be a punitive measure against any gaming company that disregards the new policy.
He stated that companies that flout the law would be subjected to fines, including having their licenses revoked.
"From August 15, we expect that when you are making the payments, you will withhold 10 percent to the Ghana Revenue Authority (GRA). As you have been appointed as withholding agents, the obligation is on you to withhold", he said.
The GRA also announced amendment to the Excise Duty Act, which has expanded the scope of excise duty to cover all fruit juices and also provide a change in rates for some products.
Following this, many Ghanaians have criticised the government and the GRA for the move. But the Majority Leader says the criticisms are unfounded.