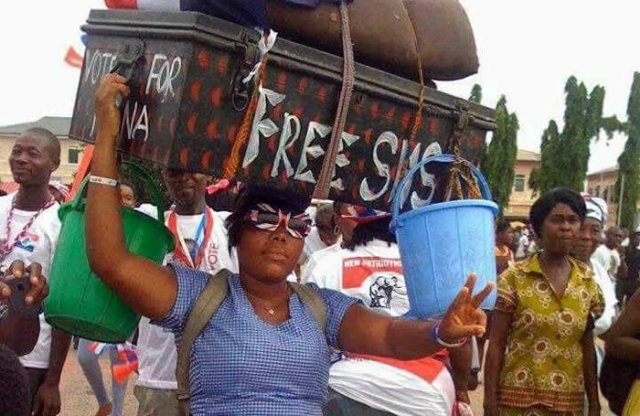 The Education Ministry (MOE) is actively working to increase the number of students pursuing science-related courses in Senior High Schools (SHS) across the country.
To achieve this goal, the Free Senior High School Secretariat is leading an initiative known as 'Operation Double Science Enrolment' to educate and sensitize the public about the benefits of pursuing Science, Technology, Engineering and Mathematics (STEM) related courses.
This initiative is designed to educate, raise awareness, and demystify science education, ultimately leading to higher enrolment rates in respective SHSs across the country during the upcoming Computerized School Selection and Placement System (CSSPS).
Dr Yaw Osei Adutwum, the Education Minister, who disclosed this enumerates some interventions and plans that have been put in place to ensure that this year's CSSPS records at least 25 per cent Science enrolment, as opposed to the current 12 per cent at the SHS level.
He also spoke of a comprehensive nationwide radio sensitization campaign by various stakeholders as well as the sensitization of Junior High School teachers and candidates about the emerging job market opportunities that strongly advocate for learners to select science during the school selection exercise.
The Education Minister hinted at the introduction of Virtual Laboratories in certain SHSs by the Centre for National Distance Learning and Open Schooling (CENDLOS) to allow schools to conduct laboratory practicals without physical lab equipment.
Dr Adutwum further emphasized that in addition to expanding the number of science labs, efforts have been made to enhance the capabilities of science teachers and lab technicians, enabling them to effectively teach science in their respective schools.
Dr Adutwum appealed to various stakeholders, including teachers, parents, and institutions, to dispel the misconception that the study of science is exclusively for academically-inclined students.
He added that to ensure that Senior High Schools are prepared to accommodate increased enrolment in the sciences, several initiatives have been launched, including the construction of 300 new laboratories and the renovation of existing laboratories in select SHSs nationwide.
A Deputy National Coordinator for the Free Senior High School Secretariat, Miss Vera Asantewaa Andoh, who is leading the project, hinted at an upcoming broadcast of a video documentary highlighting the importance of choosing Science.
This documentary which will soon be aired on television stations across the country will also provide information to parents, candidates, and other stakeholders about the school selection process set to begin soon.
Background
A perception exists regarding who qualifies to pursue Science/STEM programs, along with a stigma associated with it, implying that these programs are only suitable for the 'sharp-minded,' disregarding the importance of science/STEM education in light of emerging global job market trends.
It is against this backdrop that the Ministry of Education is launching the 'Science/STEM Enrolment Drive Initiative,' aiming to achieve the 60/40 Science/STEM-Arts ratio as outlined in the Education Strategic Plan 2018-2030.
Source: Ghana/otecfmghana.com/Felix Baidoo