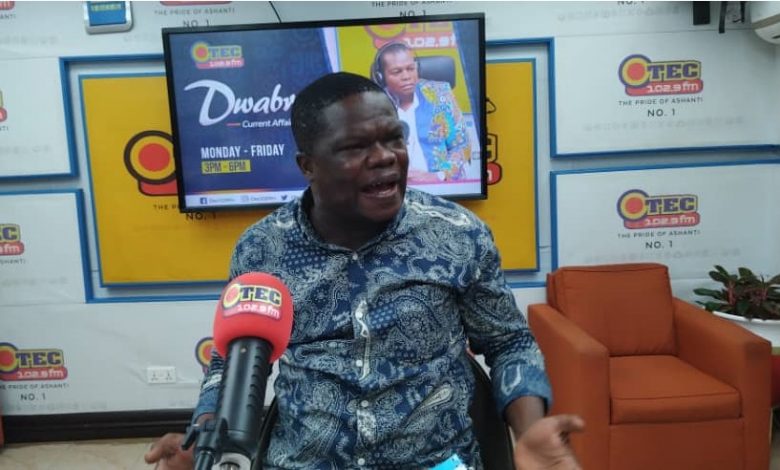 A Communications Team Member for the National Democratic Congress NDC, Mr Kwaku Asafo Agyei has asked the President Nana Addo Dankwa Akufu Addo and his government to come clear on what Ghana stand to gain over deployment of troops to Niger.
According to him, government should not even think of deploying any military officer to Niger without coming clear on what the country stands to gain and its impact on Ghana's security.
The NDC stalwart believes it will be an exercise in futility on the part of Ghana to send soldiers to Niger, all in the name of restoring Democratic rule in the country.
Speaking on the Kumasi based OTEC 102.9 FM's afternoon political show "Dwabrem ", on Wednesday August 16, 2023, Mr Asafo Agyei said it would be wrong on the part of government to take a decision on such sensitive matter without a broad consultation.
Niger presidential guard detained President Mohamed Bazoum, and the presidential guard commander, General Abdourahamane Tchiani, proclaimed himself the leader of a new military junta.
Presidential guard forces closed the country's borders, suspended state institutions, and declared a curfew.
Some members of the Minority in Parliament have alleged that, President Akufo-Addo is seriously making plans to deploy Ghanaian troops to Niger as part of standby force by the Economic Community of West African (ECOWAS) to remove the country's new military leadership.
There has been growing public disapproval of Ghana's involvement in contributing in troops to the West Africa Standing Force to fight the military junta in Niger following the revelation by the Minority MPs
With Kwaku Asafo Agyei being the latest to join the calls, he has emphasized that, Ghana's gallant soldiers must be kept away from what he termed as "looming bloodbath and geopolitical confrontation" which may have a negative toll on Ghana's security.
Source: Ghana/otecfmghana.com/Jacob Agyenim Boateng