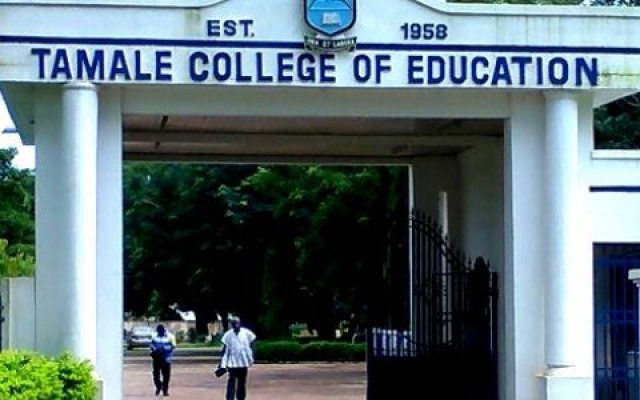 The Deputy Minister of Education in Charge of Technical, Vocational Education and Training (TVET), Gifty Twum Ampofo, has made a passionate appeal to the Colleges of Education Teachers Association of Ghana (CETAG) to reconsider their ongoing strike action and engage in meaningful negotiations with the government to resolve their concerns.
Currently, the CETAG members from all 46 training colleges have been on strike since August 1, citing the government's failure to adhere to the National Labour Commission (NLC)'s Arbitral Award Orders and the negotiated conditions of service since May 2, 2023.
Despite repeated notices sent to the Ministry of Finance, the agreed-upon negotiations have yet to be implemented, leading to the continued impasse.
Addressing the issue, Deputy Education Minister Gifty Twum Ampofo acknowledged the valid concerns of CETAG members and assured them that the sector minister is diligently working to address these issues.
Speaking at the 14th Congregation of the Mount Mary College of Education in Somanya, Eastern region, she emphasized the importance of open dialogue and collaboration to find a mutually beneficial solution.
"I am appealing to them that the minister is working tirelessly to get it resolved. We appeal that it should come back to the negotiation table and let us get a lasting solution. It is an appeal because all agencies or heads of all agencies responsible for these negotiations are working tirelessly to ensure that within the shortest possible time, this will be resolved."
"And you know in negotiations all of us must soften our stance. So we're appealing that let's soften stance to ensure that we get to a wonderful conclusion," she stated.
Dr Cecelia Esinam Agbeh, Principal of Mount Mary College of Education said the impasse between the government and CETAG was negatively affecting the operations of the college and that was affecting teaching and learning.
She therefore urged the Ministry of Education to as a matter of urgency resolve address the concerns of CETAG to avert any ill consequences.
"We wish to make a passionate appeal to the ministry to the ministry to come to our aid by helping to resolve
the issues with the CETAG to forestall any adverse effects," she said.
Dr Agbeh also called on the Ministry of Finance to give financial clearance for the recruitment of both teaching and non-teaching staff to immediately address the growing needs of the college.