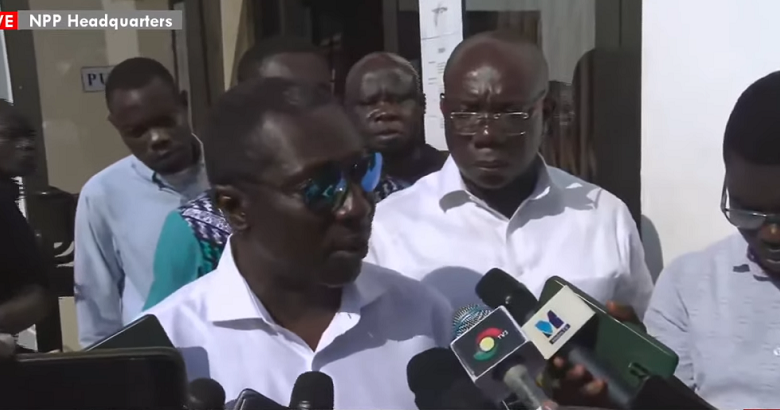 The balloting scheduled for the remaining flagbearer aspirants of the New Patriotic Party (NPP) has been rescheduled.
This decision comes barely 24 hours after Trade Minister Alan Kyerematen withdrew from the race.
During the discussions with the four aspirants and their representatives, the election committee deliberated on their proposals.
But after these talks, which were held in-camera, the ballot was postponed as the meeting ended inconclusively.
According to the committee spokesperson, Alexander Afenyo Markin, the November 4, election will be executed in tandem with the party's guidelines.
He, however, fell short of revealing what exact issues were discussed.
"We have agreed to proceed with the guidelines. And like I said, when we are done, we will again serve you notice of the guidelines and soon thereafter we will proceed with the balloting," he said.
Pivotal among the questions posed by the press were the concerns raised by Alan in his letter on Tuesday night.
Mr Afenyo Markin indicated that the committee is waiting for his team to furnish them with additional information to back his assertions.
Meanwhile, the aspirants were barred by the committee from addressing the media.
Interestingly, one of the aspirants Kennedy Agyapong used a different door in exiting the premises to avoid media attention.
These and other factors point to a cloud of tension hovering over this meeting and its fallouts.