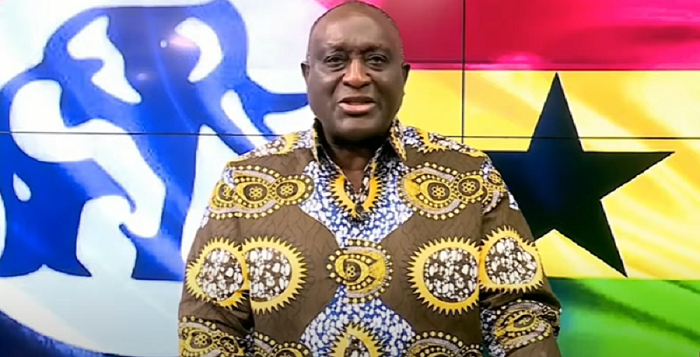 The former minister of trade and industry Alan Kyerematen has accused the current leadership of the governing New Patriotic Party (NPP) of hijacking the party.
As a result, Kyerematen, who dropped from the presidential race of the NPP, said at a public forum on Monday (25 September) that he has resigned from the party to contest the national election as an independent candidate.
"The party has been hijacked by a selected group of party leaders and elders, government appointees, "behind the curtain power brokers" and some unscrupulous party apparatchiks," he said.
"It was my fervent wish to use the vehicle of the party to bring my God given talents, experience, and knowledge acquired both locally and internationally over a period of 46 years, to serve our dear nation, Ghana at the highest level of executive authority," he said.
"It is abundantly clear to me, that my services and contributions to the party are not appreciated, and that my continuous stay in the Party will create further tension and division, which is an exact replay of circumstances that led to my decision to resign from the party in 2008."
https://www.facebook.com/plugins/video.php?height=314&href=https%3A%2F%2Fwww.facebook.com%2Falankyerematen%2Fvideos%2F579515757562082%2F&show_text=false&width=560&t=0
Kyerematen therefore declared that: "Under the circumstances and given the context provided, I wish to use this platform to announce that I am honourably resigning with immediate effect from the New Patriotic Party to contest for the high office of the President of the Republic of Ghana in the 2024 General Elections, as an Independent Presidential Candidate.
"To actualise this goal, I will establish and lead a new MOVEMENT FOR CHANGE in Ghana. The brand logo for the MOVEMENT is the Monarch Butterfly, which politically symbolizes change and transformation, hope, and positivity. It also communicates strength, endurance, spirituality, and trust, which are key traits that I cherish as a Political Leader. In Akan, it is known as Afrafranto. The brand motto of the MOVEMENT is "Ghana Will Rise Again," which symbolizes hope for the future of Ghana.
"The new Movement will be led and powered by the youth of Ghana. Out of the over 17 million registered voters in the 2020 general election, the youth aged 18-35, years constituted over 9.4 million voters representing 55% (Fifty five percent) of the total voters."