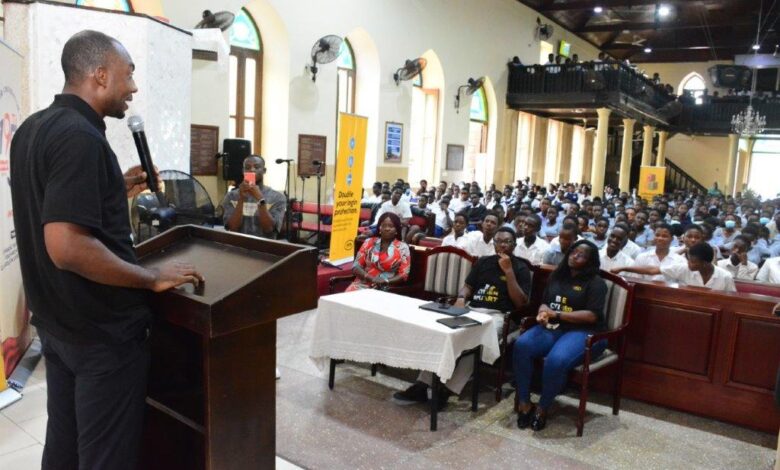 MTN Ghana has organized a debate for students at the Osu Presbyterian Senior School on the motion, 'Social media platforms should implement stricter security and privacy controls because users are incapable of protecting themselves online.'
The programme is in furtherance of MTN's commitment to cybersecurity education and awareness as part of this year's Cybersecurity Awareness Month.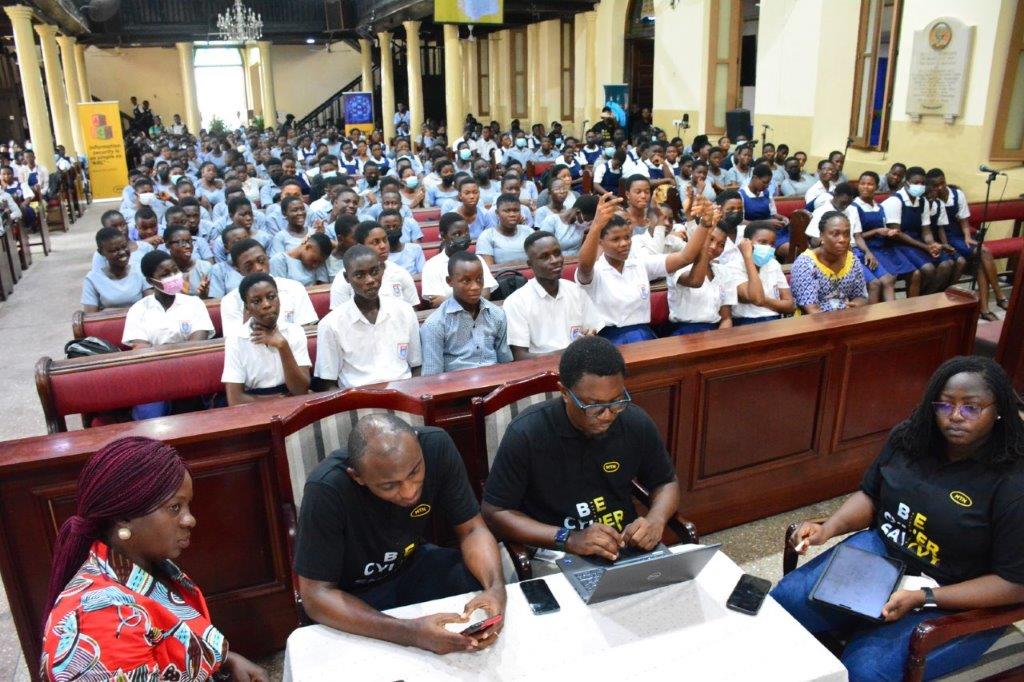 In a lively atmosphere, students both for and against the motion shared ideas on cybersecurity and how individuals need to embrace the subject and ensure their safety online. The students who spoke for the motion won the debate.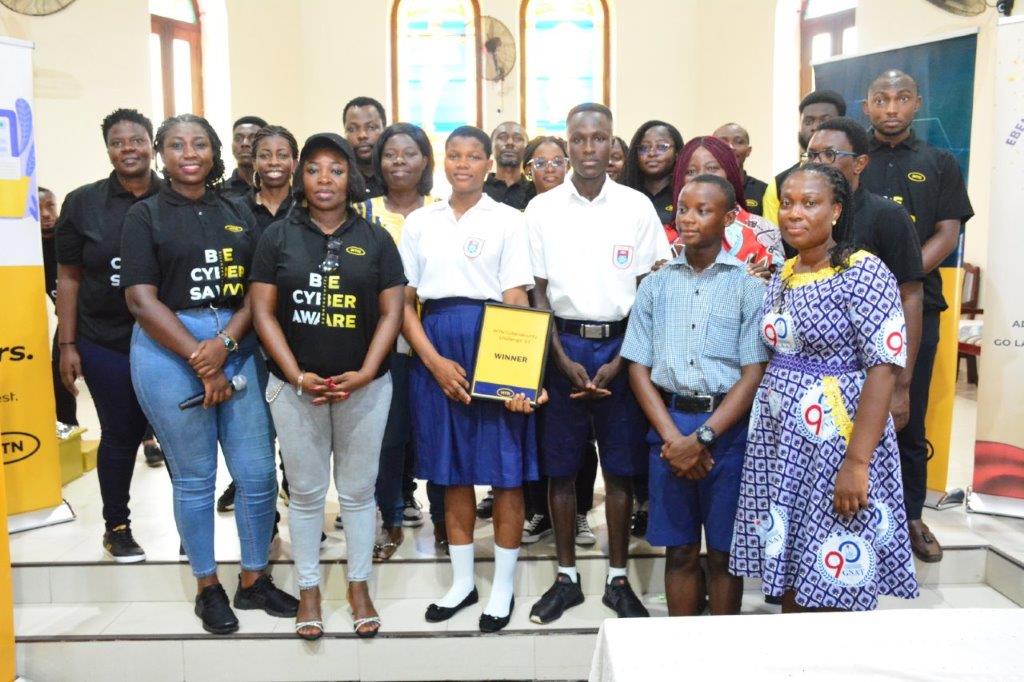 Following the debate, Bernice Badu-Marfoh, Analyst, Enterprise Information Security at MTN Ghana, shared a brief presentation with the students on how to manage their social media presence. The areas she touched on include the following:
Reputation: don't post anything you would not want teachers, family and future employees to see.
Bullying: tell someone if you think cyber bullying is happening to you or other people.
Manners: always be kind and respectful to others.
Talk: tell a parent what you are doing online. Ask a trusted adult if you need help or are unsure of any online activity.
Accounts: only create accounts with trusted sites. Make sure you have strong passwords and do not share your passwords with others.
Privacy: Keep your personal information private.
Unplug: balance your screen time. Take a break, read a book, or go for a walk.
Speaking at the programme, Jacqueline Hanson-Kotei, Senior Manager for Enterprise Information Security and Governance at MTN Ghana, said, "Today's digital landscape is rife with all manner of threats such as malware, phishing attacks, data breaches and ransomware. Cybersecurity awareness equips us with the knowledge and skills to recognize and defend against these threats. We are happy to listen and share insights on cybersecurity with the students here".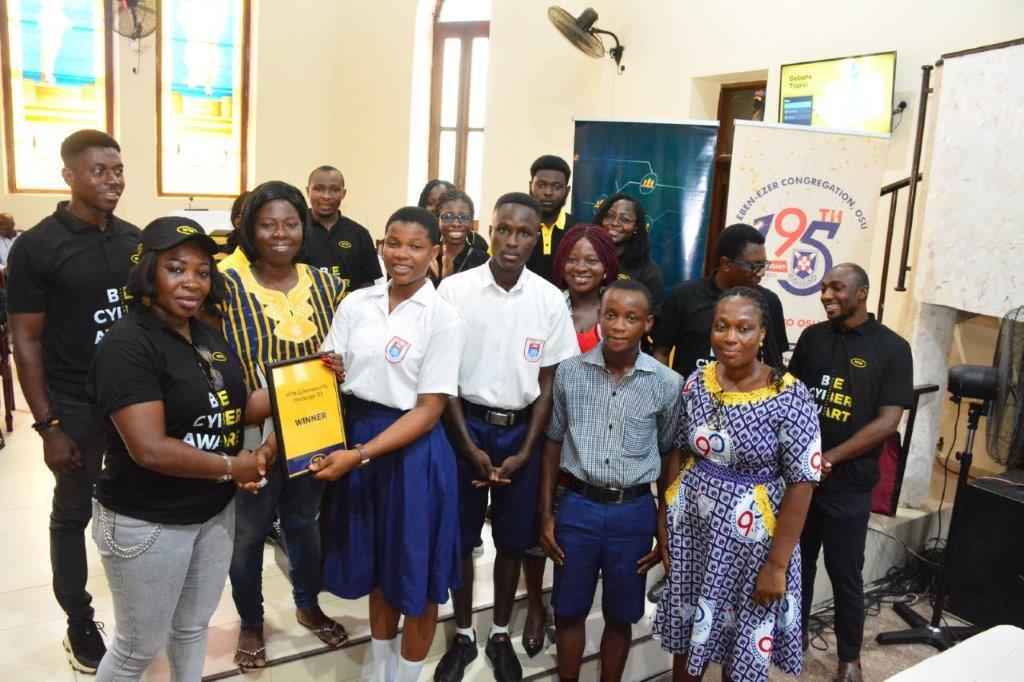 "With a firm belief that everyone deserves the benefits of a modern connected world, MTN is committed to empowering users to take control of their digital engagement to ensure meaningful progress for all. Education remains one of the key areas for empowerment", she added.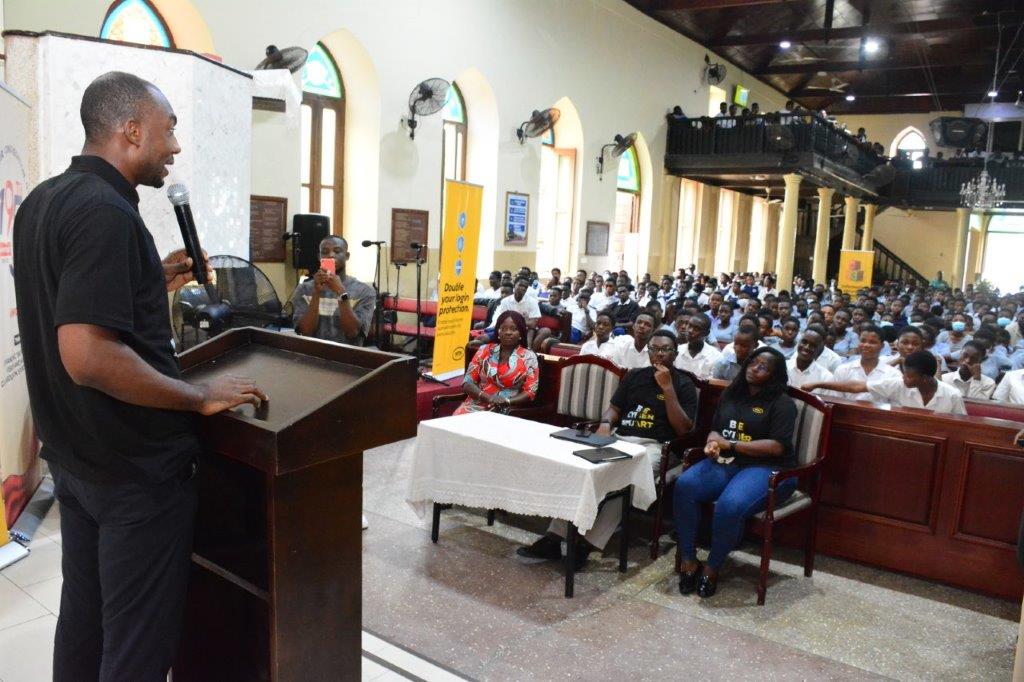 The month of October is a month dedicated for public and private sectors to work together to raise awareness about the importance of cybersecurity. MTN Ghana has outlined several activities to boost cybersecurity education across the country. There are currently several engagements going on across the country to engage the public.
Over 500 students participated in the programme. In attendance were the authorities of Osu Presby Senior High School and employees of MTN Ghana.
Source: MTN GHANA