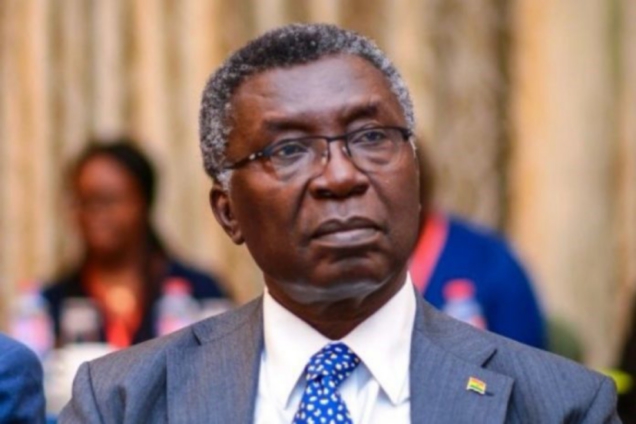 Former Minister of Environment, Science, Technology, and Innovation, Professor Kwabena Frimpong-Boateng, has voiced his concerns about the New Patriotic Party (NPP), accusing them of deviating from their focus on national development and instead delivering a government that resembles a "family, friends, and concubines government."
Professor Frimpong-Boateng in an opinion titled, 'NPP, HOW DID WE GET HERE?' highlighted a group within the NPP who, despite lacking official political appointments or positions within the party structure, wield significant power to the extent that one of them is referred to as the 'de facto Prime Minister' of the country.
These individuals, he notes, have the ability to secure influential roles in society for their associates and allies while also displaying a propensity to disrespect and create difficulties for the Ghanaian population.
According to him, this stark departure from the traditional values of the NPP is worrying.
Frimpong Boateng further observed that Ghana is experiencing a form of governance characterized by the control of the media not through violence but through bribery and intimidation.
"There are people who claim to be stalwarts of the party; they have neither political appointments nor positions in the party structure. They appear to wield so much power that one of them is described as 'de facto Prime Minister' of the country. Apparently, they have what it takes to get their friends and favourites appointed to prominent and powerful positions in society. At the same time, they have the tendency to disrespect and make life difficult for Ghanaians. This is unlike the NPP we know. NPP, HOW DID WE GET HERE?"
"We are being served with a variation of "family, friends, and concubines government", and control of the press not through violence but through bribery and intimidation. We are witnessing the weaponization of state institutions to silence transformative voices while allowing patronized corruption to flourish. Instead of development in freedom, we are witnessing unprecedented intimidation, economic retrogression, and suffering in silence. NPP, HOW DID WE GET HERE?"
"To make matters worse, the 'NPP establishment' is busy promoting a presidential candidate, who to my mind is the most vulnerable and has more baggage than all the aspirants. It is like shopping for a problem when they already have an answer."