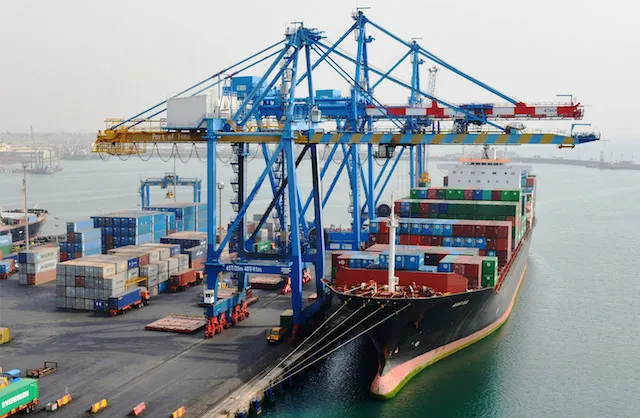 The Ghana Statistical Service (GSS) has revealed Ghana recorded a trade surplus of 200 million dollars for the first half of 2023. This is a turnaround in the 400 million dollar deficit recorded for the same period last year.
According to figures in Ghana 2023 Mid-Year Trade Report, Ghana spent a total of GHC 85 billion on imports between January 2023 and June 2023 compared to the GHC 65.4 billion spent from January 2022 to June 2022.
Additionally, export value for the first half of 2023 rose to GHC 87.4 billion from the GHC 63.1 billion recorded in the first half of 2023. This translates in cedis terms to a GHC 2.4 billion trade surplus for the half of 2023, a sharp contrast from the GHC 2.3 billion deficit for the first half of 2022.
While in terms of the local currency both exports and imports were higher in 2023 relative to 2022, the figures recorded in US Dollar denomination were lower values relative to 2022. In the case of imports, the US dollar value dropped significantly from 9.6 billion in 2022 to 7.9 billion with exports also dropping from 9.2 billion to 8.1 billion.
Government Statistician, Professor Samuel Kobina who presenting the finding at the commemoration of the 2023 African Statistics Day, Anim attributed the drop in dollar valuation as a reflection of the adverse effect of the depreciation of the Ghana Cedi.