Local News
Government disburses GH¢13.78m as rent advance for 1,105 workers – Minister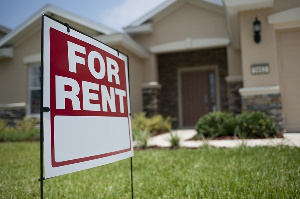 Mr Francis Asenso-Boakye, the Minister for Works and Housing Tuesday said a total of 1,105 Ghanaian workers from six regions have benefited from the government's National Rental Assistance Scheme (NRAS) set up to cover the rent advance of the Ghanaian workers.

He said so far, GH¢13,785,597 had been disbursed to the beneficiaries in the Greater Accra, Eastern, Western, Ashanti, Northern and Bono East regions.

The NRAS was designed by the government owing to the high demand for affordable rental housing.

Mr Asenso-Boakye said on the floor of Parliament when he answered a question by Mr Andrew Dari Chiwitey, a National Democratic Congress (NDC) Member of Parliament (MP) for

Sawla/Tuna/Kalba on how many people had benefitted from the scheme and how much had been spent on them.

Mr Chiwitey also inquired how much it cost the government to launch the rent assistance scheme.

In his response, Mr Asenso-Boakye, also a New Patriotic Party (NPP) MP for Bantama said the NRAS was launched in January 2023, and targeted formal and informal individuals with regular incomes.

"Mr Speaker, the scheme removes the burden of huge rent advance payment to homeowners, whereas the programme beneficiaries pay the monthly rent to the scheme," he said.

He explained to Parliament that, to operationalize the NRAS, the Ministry of Works and Housing constituted a working team that spearheaded the design and modalities for implementation, organised wide stakeholder consultations and developed materials for sensitization on the scheme.

According to the sector minister, the ministry also conducted public sensitisation on the scheme.

"Mr Speaker, overall, the ministry expended a total of GH¢900,000 on the pre-implementation activities and official launch of the scheme," he said.

Asked if the scheme had legal backing, Mr Asenso-Boakye told the House that while there was no legal backing for the scheme, it was a government policy that was being implemented.

Responding to a question from Mr Alhassan Suhuyini, also an NDC MP for Tamale North, whether the government at any time after 2016 amended, re-stated and effected payment of any amount to the Construction OAS Ghana Limited for the construction of the Saglemi Housing Project, Mr Asenso-Boakye said there was an ongoing legal probe in the court about the case.

Due to this, "Mr Speaker I kindly request a deferral in addressing the question at hand as this may prejudge the outcome of the proceedings.

"I assure the House that when the court reaches a verdict on the case, I will be very happy to come back and provide a response," he said.

Inquiring further on how an answer would impact the substantive case in the court, the minister said he had consulted with his lawyers who advised him to refrain from commenting on it until a determination was made.

"They advise that I should wait for the determination of the matter by a competent court so that after I can give details," he said.