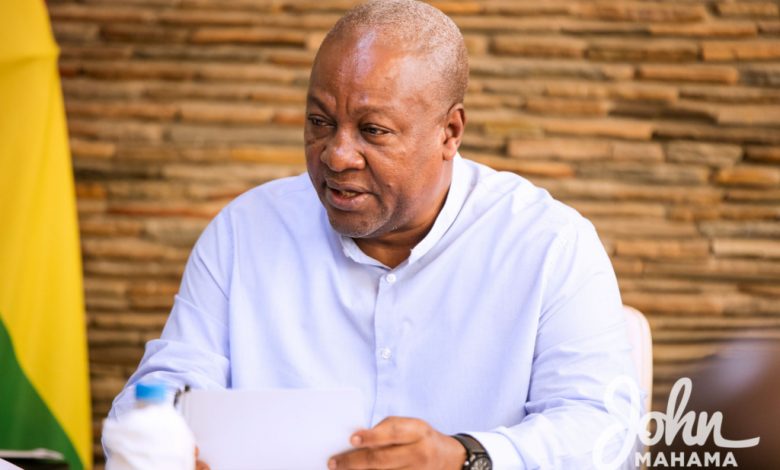 Former President, John Mahama, has promised to run a government of only sixty ministers when successful in the 2024 elections.
This, he says, is to save resources to cater for allowances of assembly members.
When the 'Building Ghana Campaign' made a stop at Dwomoh in the Ahafo region, John Mahama told residents "every minister is given two vehicles; one four-wheel and a salon car. Government caters for their housing and other entertainment facilities. Allowances are also paid to them… If we reduce these numbers we will save money to pay assembly members".
One hundred and twenty-seven ministers were appointed to office in the current NPP administration's first term.
This heightened public criticism of the size of government.
In 2020, the NDC made a campaign promise to pay allowances to assembly members but the party was unsuccessful in the quest to capture power.
The promise was aimed at complementing work being done by the assembly members in their electoral areas.
It is estimated to cost the government GHs6 million if an allowance of GHs1000 is paid to assembly members across the country.