Business
Ofori-Atta to present 2024 budget in Parliament today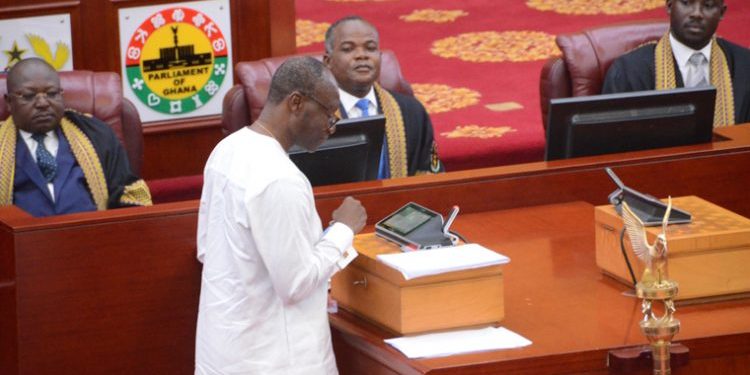 Finance Minister Ken Ofori-Atta is expected to present the government's 2024 Annual Budget Statement and Economic Policy to Parliament today, November 15.
This is a constitutional exercise to be carried out by the Finance Minister on behalf of the President, Nana Addo Dankwa Akufo-Addo.
The presentation of the budget was in doubt as there was no communiqué from the Finance Ministry, but a Tuesday, November 14 statement affirmed and assured of the presentation.
"In accordance with Article 179 of the 1992 Constitution and section 21 of the Public Financial Management Act, 2016 (Act 921) the Minister for Finance will, on behalf of the President, lay before Parliament the Budget Statement and Economic Policy of Government of Ghana for the 2024 Financial Year, on Wednesday, 15th November, 2023," the Ministry announced in its statement.
Groups, including the Ghana Union of Traders' Association(GUTA), the Food and Beverages Association of Ghana (FABAG), Importers and Exporters Association of Ghana, and a host of other trading associations, had called on the government to introduce major tax cuts to reduce the economic and financial burden on Ghanaians ahead of the presentation.
The Concerned Drivers Association of Ghana also called for a reintroduction of road tolls in the budget to help repair Ghana's deplorable roads.
Some Members of Parliament have also called on the government to share in the pain of the suffering Ghanaian and rather introduce expenditure cuts and not more taxes.
"We met the Minister of Finance at the Finance Committee and he indicated that he intends to raise an additional GH¢11 billion which is about 1 percent of our GDP and we told him that we think the people of Ghana have been taxed so much and the tax burden is already high and so it will be inappropriate to come with new taxes and so the Minister should rather come with cost-cutting expenditure measures," one lawmaker told Citi News' Parliamentary correspondent, Nii Ayikwei Okine.
Financial analysts had urged the government to prioritize revenue generation while reducing its expenditure.