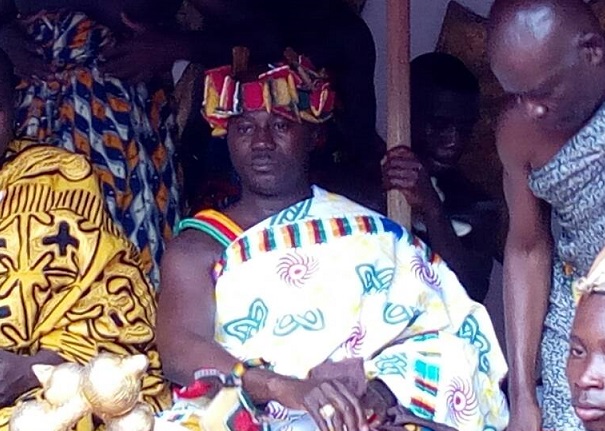 The Traditional ruler of Hemang in the Afigya Kwabre district of the Ashanti region, Nana Appau Wiafe Ababio Sanwansan has urged chiefs to sustain the culture and customs of their forefathers.
According to him, Chiefs are acting as Pastors because they settle disputes and pass judgement and anybody who passes judgement must be just and fair.
"Our role as chiefs is like pastors, God says do not judge another but we are settling cases and passing judgements and by so doing we are playing the role of God," he noted.
"Anybody playing such a role must be holy, humble, fair and have love one because without these he will lack the moral right to pass judgements. We must emulate our forefathers on how they established the various communities and stop fighting over lands ," he stated.
Nana Appau Wiafe Ababio Sanwansan made these remarks during the opening of the Kwabre Hemang Palace on Sunday, 8th October 2017.
There was deepened controversy over who the legitimate chief of the Hemang traditional area should be as claimants to the stool battled over that for 19 years.
The Chief bemoaned the new trend where chiefs are only concerned about the lands available for them to sell and how to oppress people when they are enstooled, adding that, "if that is what becoming a chief is about then we are lost"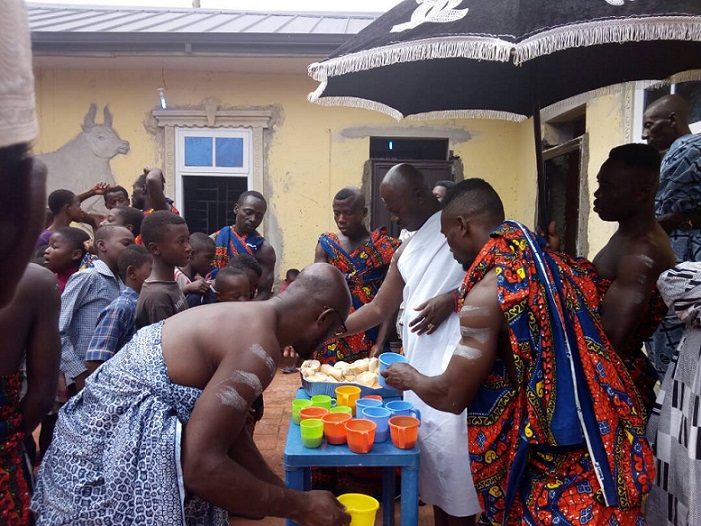 As the Asante customs demand, Nana Sanwansan fed all the children in the community, visited all the aged in the community and made cash donations to them.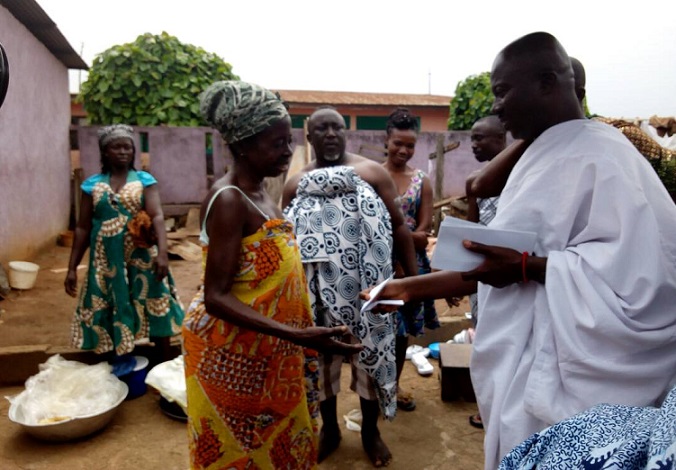 He therefore appealed to the community members to be patient, humble, united and love one another in order to develop.
He revealed that he was able to achieve what he has done through humility and patience and for that matter they should also follow his steps and build the community and Ghana at large.
The Occasion was embraced by many dignitaries such as Otumfour's Bosompra Kumaa Hene, Dadiesoaba Hene and many others.
Source: otecfmghana.com/Kwaku Anane Jr.