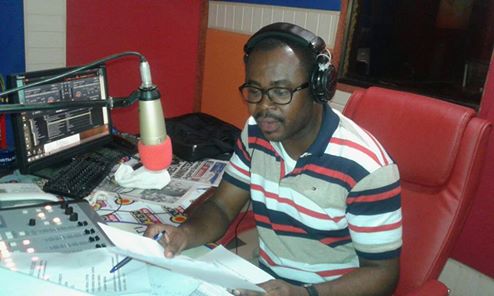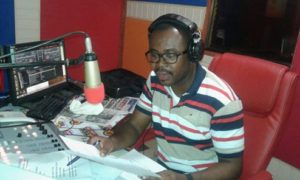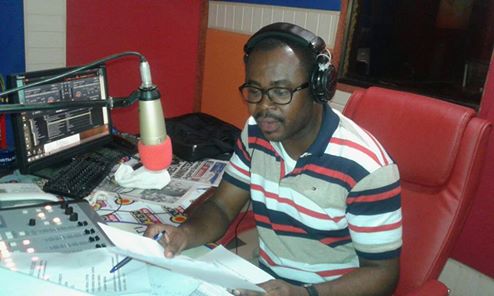 OTEC FM's Nana Ampratwum has been nominated for the 2016 edition of the Radio and Television Personality (RTP) of the year award.
The ace journalist Nana Ampratwum, who has been hooting two most popular programmes DWABREM and NYANSAPOUR in the Garden city of West Africa professionally, coordinated the OTEC flagship programmes to the highest height.
Nana Ampratwum nomination have been welcomed by most of  inhabitants in Kumasi.
The nominees list for the 2016 Radio and Television Personality Awards has been released by the event organizers, Big Events Ghana. As usual, this year's impending event has started receiving a lot of bashing from close players and followers of the industry.
FULL LIST OF THE NOMINEES
2016 RTP AWARDS – FINAL NOMINATIONS (RADIO)
Media Group Of The Year 2016
1. EIB NETWORK GROUP
2. MEDIA GENERAL GROUP
3. MULTIMEDIA GROUP
4. DESPITE MEDIA GROUP
5. ANGEL MEDIA GROUP
6. NETWORK BROADCASTING GROUP
7. GLOBAL MEDIA ALLIANCE
8. KENCITY MEDIA GROUP
Media Online Blog Of The Year 2016
1. STARRFMONLINE
2. PEACEFMONLINE
3. CITIFMONLINE
4. VIASAT1ONLINE
5. TV3ONLINE
6. MYJOYONLINE
7. ADOMONLINE
8. LIVEFMONLINE
Digital TV Channel Of The Year 2016
1. PRAISE TV
2. ATV
3. OCEANS TV
4. MAXX TV
5. TV7
6. 4SYTE TV
7. OBTV
8. ANGEL TV
9. ADOM TV
10. JOY NEWS TV
11. GTV SPORTS PLUS
RTP Personality Of The Year 2016
1. PAUL ADOM OTCHERE – METRO TV
2. GIFTY ANTI – THE STANDPOINT
3. BERNARD AVLE – CITI FM
4. NANA ANSAH QWAO IV – JOY FM
5. PATRICK OSEI AGYEMAN (SONGO) – ADOM TV
6. NANA ABA ANAMOAH – GHONE TV
7. JESSICA OPARE SAFORO – CITI FM
Radio Morning Show Host Of The Year 2016
1. KWAME ADINKRA – ATINKA FM TO ABUSUA FM
2. CAPTAIN SMART – ADOM FM
3. BERNARD AVLE – CITI FM
4. AKWASI ABOAGYIE – NEAT FM
5. KWAME NKRUMAH TIKESIE – OKAY FM
6. KOJO YANKSON – JOY FM
7. NII ARDAY CLEGG – STARR FM
8. FIIFI BANSON – KASAPA FM
Radio Late Afternoon Show Host Of The Year 2016
1. ANITA ESKINE – STARR FM
2. JESSICA OPARE SAFORO – CITI FM
3. SAMMY FORSON – LIVE FM
4. IKE UNPREDICTABLE – ANGEL FM TO ABUSUA FM
5. LEXIS BILL – JOY FM
6. MERCURY QUAYE – HITZ FM
7. MR. BLACK EYE – ACCRA FM
8. ABEIKU SANTANA – OKAY FM
Radio Mid-Morning Show Host Of The Year 2016
1. KOFI KUM-BILSON – PEACE FM
2. DOREEN ANDOH – JOY FM
3. ANTOINE MENSAH – LIVE FM
4. NAA ASHORKOR – STARR FM
5. MARIAM OSEI AGYEMANG – 3 FM
6. TRIGMATIC YFM – Y FM
7. ALEX AYENSU BAAH (OKYEAME) – RADIO GOLD
8. ANDY DOSTY – HITZ FM
Radio DJ Of The Year 2016
PROFESSOR COLLINS – RAINBOW RADIO
2. OLD SOLDIER – PEACE FM
3. DJ VYRUSKI – STARR FM
4. DJ MIC SMITH – Y FM
5. EDDIE RAY- HELLO FM TO AGYENKWA FM
6. MR. KAXTRO – ULTIMATE FM
7. DJ EXPRESS – OXZY FM
8. DJ ADVISER – HAPPY FM
9. DJ PAPA BILLS – ADOM FM
Radio Sports Show Host Of The Year 2016
1. KOFI ASARE BRAKO – ATINKA FM
2. NANA DARKWA GYASI – RADIO GOLD
3. DAN KWAKU YEBOAH – PEACE FM
4. ERNEST BRUCE SMITH – PEACE FM
5. HENRY ASANTE TWUM – STARR FM
6. MICHAEL DARKO (SUMMER) – ANGEL FM
7. MOSES ANTWI BENEFO (PJ MOSSEY) – HAPPY FM
8. BRIGHT KANKAM BOADU – NHYIRA FM
Radio Reggae Show Host Of The Year 2016
1. FIIFI SELI – PLUZZ FM
2. BONT I TAWALA – LIGHT FM
3. CONSCIOUS QUEEN – PINK FM
4. DORIS LOMO – RADIO GOLD
5. AFRICAN CHILD – LUV FM
6. VIRGIN PRINCE – KAPITAL FM
7. DJ GANJ – YFM
8. RAS KOLD – SKYY POWER FM
Radio Gospel Show Host Of The Year 2016
1. KWAMINA IDAN – ADOM FM
2. FIIFI FOLSON – SUNNY FM
3. AGYEMANG PREMPEH – RAINBOW RADIO
4. WINFRED NII ADJEI – ULTIMATE FM
5. GABBY ARKO – ONUA FM
6. JENNIFER JESSICA DANQUAH – SUNNY FM
7. KOJO OPPONG – SUNNY FM
8. KWABENA BOAFO (KB) – HAPPY FM
Radio Female Presenter Of The Year 2016
1. JESSICA OPARE SAFORO – CITI FM
2. ANITA KUMA – LUV FM
3. NAA KLODDEY ODONKOR – ULTIMATE FM
4. AFIA POKUAA – ADOM FM
5. JEREMY VAN GARSHONG – LIVE FM
8. SILVER LADY – OMAN FM
Radio Entertainment Talk Show Host 2016
1. AKWASI ABOAGYIE – PEACE FM
2. AGYEMANG PREMPEH – RAINBOW RADIO
3. SAMMY FLEX – PLUZZ FM
4. NII AYI TAGGOE – STARR FM
5. KWADWO PREKO DANQUAH – KASAPA FM
6. DJ ROAR – KESSBEN FM
7. FIIFI OCRAN – NHYIRA FM
8. CHRISTIAN AGYEI FRIMPONG – ONUA FM
Radio Newscaster of the Year (Local Language) 2016
1. ALI BABA DANKAMBARI – KESSBEN FM
2. AKOSUA AGYEIWAA BONSU – ATINKA FM
3. NANA AMA AGYARKO – ACCRA FM
4. AFIA POKUAA – ADOM FM
5. KWAKU ADU KUMI – ADOM FM
6. NANA YAW KESSE – PEACE FM
7. KWADWO DICKSON – PEACE FM
8. AKOSUA AGO ABOAGYIE – PEACE FM
9. NANA YAA KONADU – PEACE FM
Radio Newscaster of the Year (English Language) 2016
1. RICHARD SKYY – CITI FM
2. PEARL AKANYA OFORI – CITI FM
3. BERNARD NASARA SHAIBU – STARR FM
4. EVANS MENSAH – JOY FM
5. DZIFA BAMPOE – JOY FM
6. KWAKU OBENG AGYEI – STARR FM
7. ENO – ULTIMATE FM
8. EMEFA APPAU – CLASS FM
Radio Talk Show Host Of The Year 2016
1. KABA – ASEMPA FM
2. NANA ANSAH KWAW 1V – JOY FM
3. NANA YAW KESSE – PEACE FM
4. KING EDWARD – HELLO FM
5. ALHASAN SUHUYINI – RADIO GOLD
6. NHYIRABA ODEEFOUR KWASI KAY – ASH FM
7. NYANSA BOAKWA – HAPPY FM
8. ADAKABRE FRIMPONG MANSO – NEAT FM
Radio Dev't Show Host Of The Year 2016
1. AKUMAA MAMA ZIMBI – ADOM FM
2. OHENEBA NTIM BARIMA – OMAN FM
3. NANA YAA KONADU – PEACE FM
4. MAMA EFE – NHYIRA FM
5. KWABENA AMPRATWUM – OTEC FM
6. DAVID AKUETEH – LUV FM
7. JON GERMAIN – STARR FM
8. MAAME AKUA AUSTIN – ASEMPA FM
Radio Program Of The Year 2016
1. STARR CHART – STARR FM
2. EKWANSO BREBRE – PEACE FM
3. ADOM LIVE WORSHIP – ADOM FM
4. DROP OFF – STARR FM
5. DRYVE OF YOUR LYFE – YFM
6. OMAN DRIVE SHOW – OMAN FM
7. NYANSA PO – OTEC FM
8. CITI BREAKFAST SHOW – CITI FM
Radio Sports Program Of The Year 2016
1. ANOPA BOSUO SPORTS – HAPPY FM
2. ANGEL SPORTS – ANGEL FM
3. MATURED AND ACADEMIC SPORTS – METRO FM
4. PEACE POWER SPORTS – PEACE FM
5. ATINKA SPORTS – ATINKA FM
6. HALF TIME – CITI FM
7. RAINBOW TOTAL SPORTS REVIEW – RAINBOW RADIO
8. NHYIRA SPORTS – NHYIRA FM
Radio News Program Of The Year 2016
1. PEACE NEWS AT 6PM – PEACE FM
2. EYE WITNESS NEWS – CITI FM
3. KASIEBO A EDA MU FUA – ACCRA FM
4. JOY NEWS AT 6PM – JOY FM
5. KESSBEN NEWS – KESSBEN
6. AMANSAN DAWURO – FOX FM
7. KASIEBO IS TASTY AT 12PM – ADOM FM
8. STARR NEWS AT 6PM – STARR FM
Best Radio Personality Brong Ahafo Region 2016
1. TONY KOMLA ABOTCHIE – CLASSIC FM
2. BROTHER PHILIP – AGYENKWA FM
3. AMA KORANKYIE ADASOA – CLASSIC FM
4. MELVINA – SUNCITY
5. KING NICHOLAS – DINPA FM
6. ISAAC OWUSU ANSAH – METRO FM
7. KWAME ADJEI BOHYEN – ARK FM
Best Radio Personality Northern Sector Of Ghana 2016
1. KWAKU ODURO – KESMI FM
2. GOVERNOR – DIAMOND FM
3. AWUDU SHAIBU – 123 FM
4. WARRIS ANAAKA – RADIO PROGRESS
5. MUSAH HAMDALI – SUMALI FM
6. DIMBIA JAMAL – BUGLI FM
7. LYDIA – RADIO UPPER WEST
8. BABA JAMAL (BONGARA) – SUMALI FM
Best Radio Personality Central Region 2016
1. NANA AMA – CAPE FM
2. AMA BAWA – ATL FM
4. CANDY MAN – SOMPA FM
5. PASTOR ISAAC – EAGLE FM
6. AGYA COSMOS – ATL FM
7. DON PERO – EAGLE FM
8. TETTEH NARTEY – GBC
Best Radio Personality Western Region 2016
1. NANA ADWOA ARTHUR– SKYY POWER FM
2. MR. SKINNY – MELODY FM
3. JOE – EMPIRE FM
4. PHILIP OSEI BONSU – SKYY POWER FM
5. NANA ANTWI BOASIAKO – SPICE FM
6. NAA AYORKOR – EMPIRE FM
7. RAS KOLD – SKYY POWER FM
8. CASSIDY – ENERGY FM
Best Radio Personality Volta Region 2016
1. ELLIS BRIGHT – COOL FM
2. NENE MICHAEL LAMPTEY – VOLTA PREMIER
3. SETH NYASORGBO SIZZLA – KEKELI FM
4. JULIET NUGGLE – VOLTA PREMIER
5. PENTEM ISRAEL – TOSH FM
6. ISRAEL ABOKYI VIA – KEKELI FM
Best Radio Personality Greater Accra Region 2016
1. BERNARD AVLE – CITI FM
2. FIIFI BOAFO – OMAN FM
3. ABEIKU SANTANA – OKAY FM
4. NII ARDAY CLEGG – STARR FM
5. JEREMY VAN GARSHON – LIVE FM
6. AFIA POKUAA – ADOM FM
7. CAPTAIN SMART – ADOM FM
8. OHENEBA NTIM BARIMAH – OMAN FM
Best Radio Personality Ashanti Region 2016
1. DAVID AKUETTEH – LUV FM
2. OMANHENE BOAKYIE – KESSBEN FM
3. KWAME TANKO – ANGEL FM
4. IKE UNPREDICTABLE – ANGEL FM TO ABUSUA FM
5. SAMPSON K NYAMEKYE – HELLO FM
6. LOVIN CEE – FOX FM
7. FRANKY TAYLOR – FOX FM
8. ODEEFOUR KWASI KAY – ASH FM
Radio Morning Show Of The Year
1. KOKROKOO – PEACE FM
2. FRONTLINE – RAINBOW RADIO
3. ANGEL IN THE MORNING – ANGEL FM
4. DWASO NSEM – ADOM FM
5. MORNING STARR – STARR FM
6. CITI BREAKFAST SHOW – CITI FM
7. RYSE N SHYNE – YFM
8. SUPER MORNING SHOW – JOY FM
TELEVISION CATEGORIES FOR 2016
TV Male Newscaster Of The Year 2016
1. AGYA KWABENA – UTV
2. ISRAEL LARYEA – JOY NEWS
3. LOUIS BOBBIE ANSAH – VIASAT 1 TV
4. PAA KWASI ASARE – TV3
5. CONRAD KAKRABA GTV
6. EMMANUEL OWUSU AFRIYIE – METRO TV
7. BRIGHT NANA AMFUL – TV3
8. KWAKU ADU KUMI – ADOM TV
TV Female Newscaster Of The Year 2016
1. FATI SHAIBU-ALI – ETV GHANA
2. AKUA ASANTEBA MENSAH – VIASAT 1 TV
3. AMA SARPONG KUMANKUMA – UTV
4. AFIA ADUTWUMWAA MORROSA – UTV
5. PORTIA GAVOR – TV3
6. NANA AKUA MENSAH – TV3
7. LILLY MOHAMMED – METRO TV
TV Morning Show Host Of The Year 2016
1. TWENEBOA KODUAH – UTV
2. KOKUI SELORMEY HANSON – VIASAT 1 TV
3. PATRICE AMEGASHIE – VIASAT 1 TV
4. KAFUI DEY – GHONE TV
5. BAISIWAA DOWUNA HAMMOND – GHONE TV
6. NANA YAA BREFO – ADOM TV
7. BISMARK BROWN – ETV GHANA
8. RANDY ABBEY – METRO TV
TV Sports Show Host Of The Year 2016
1. NATHANIEL ATTOH – JOY PRIME TV
2. PATRICK OSEI AGYEMANG (SONGO) – ADOM TV
3. SAMMY BARTELS – GHONE TV
4. KWABENA YEBOAH – GTV
5. ERNEST KORANTENG – METRO TV
6. MICHAEL OTI ADJEI – TV3
7. HUSSEIN HASSAN – VIASAT 1 TV
8. YAW SAKYIE (FAST BREAK) – TV3
TV Current Affair Show Host Of The Year 2016
1. PAUL ADOM OTCHERE – METRO TV
2. KOFI ADOMAH NWANWANI – ADOM TV
3. KWAME GYAN – ETV GHANA
4. NANA ABA ANAMOAH – GHONE TV
5. MATILDA ASANTE ASIEDU – TV3
6. NANA ANSAH KWAW IV – JOY PRIME
7. AKOSUA KONADU – VIASAT 1 TV
8. BERNARD AVLE – VIASAT 1 TV
TV Dev't Show Host Of The Year 2016
1. GIFTY ANTI – THE STANDPOINT
2. OHENEBA NTIM BARIMA – NET2 TV
3. TWENEBOAH KODUA – UTV
4. ADWOA YEBOAH AGYEI – UTV
5. AKUMAA MAMA ZIMBI – ADOM TV
6. MULTI TV LADY HOME AFFAIRS
7. AKOSUA AGO ABOAGIE (WOMAN 2 WOMAN) – TV3
8. NAA ASHORKOR – GHONE TV
TV Female Presenter Of The Year 2016
1. ANITA AKUFFO (FASHION GH) – SOLID MULTIMEDIA
2. MAAME YEBOAH – UTV TO ADOM TV
3. KOKUI SELORMEY HANSON – VIASAT 1 TV
4. STACY AMOATENG – PLATINUM NETWORK
5. NANA ABA ANAMOAH – GHONE TV
6. LAWRENCIA THOMPSON – ODESSEY PRODUCTIONS
7. ADJOA YEBOAH AGYEI – UTV
8. ADWOA SAAH – ADOM TV
TV Male Entertainment Show Host Of The Year 2016
1. GEORGE QUAYE – GHONE TV
2. JASON EL-AGHA – GHONE TV
3. JAY FOLEY – 4SYTE TV
4. NII KPAKPO THOMSON – VIASAT 1 TV
5. NANA MARFO – SOLID MULTIMEDIA
6. EDDY BLAY JNR – ETV GHANA
7. JAMES GARDENER (U TOUR) – METRO TV
8. IBRAHIM (RED CARPET SHOW) – JOY PRIME TV
TV Female Entertainment Show Host
1. STACY AMOATENG – PLATINUM NETWORK
2. BERLA MUNDI – GHONE TV
3. AMANDA JISSIH – GHONE TV
4. JESSICA OPARE SAFORO – VIASAT 1 TV
5. DOREEN AVIO – JOY PRIME TV
6. GINA WEST – METRO TV
7. SORAKISS – 4SYTE TV
8. ANITA AKUFFO (FASHION GH) – SOLID MULTIMEDIA
TV Program Of The Year 2016
1. FIRE FOR FIRE – ADOM TV
2. STATE OF AFFAIRS – GHONE TV
3. NEW DAY – TV3
4. GH TODAY – GHONE TV
5. CELEBRITY FANZONE – VIASAT 1 TV
6. THIS MORNING – VIASAT 1 TV
7. YOUR HEALTH MY LIFE – UTV
8. GOOD EVENING GHANA – METRO TV
Television Morning Show Of The Year
1. ADEKYE NSRUMA – UTV
2. THIS MORNING – VIASAT 1
3. NEW DAY – TV3
4. GH TODAY – GHONE
5. BREAKFAST SHOW – GTV
6. BREAKFAST TV – ETV
7. GOOD MORNING GHANA – METRO TV
8. AM SHOW – JOY TV
TV Entertainment Show Of The Year 2016
1. PUNDITS – GHONE TV
2. RED CARPET SHOW – JOY PRIME TV
3. CELEBRITY FANZONE – VIASAT 1 TV
4. FASHION GH – SOLID MULTIMEDIA
5. 30 MINUTES – SOLID MULTIMEDIA
6. RYTHMZ LIVE – GHONE TV
7. LATE NIGHT CELEBRITY SHOW – ETV GHANA
8. PLAYLIST – METRO TV
TV Sports Program Of The Year 2016
1. FIRE FOR FIRE – ADOM TV
2. THE GAME – GHONE TV
3. SPORTS XTRA – VIASAT 1 TV
4. SPORTS HIGHLIGHTS – GTV
5. JOY SPORTS TODAY – JOY NEWS TV
6. SPORTS FILE – METRO TV
7. THE TEAM – ETV GHANA
8. FAST BREAK – TV3
TV News Program Of The Year 2016
1. NEWS 360 – TV3
2. VIASAT 1 NEWS – VIASAT 1 TV
3. NEWS NIGHT – METRO TV
4. JOY NEWS AT 8PM – JOY NEWS TV
5. GTV NEWS – GTV
6. ETV GHANA PRIME NEWS – ETV GHANA
7. ADOM PREMTUBRE KASEA – ADOM TV
8. UTV NEWS – UTV
TV Reality Show Of The Year 2016
1. LIVE INSIDE AND WIN THE RIDE – ETV GHANA
2. GHANA COOKS – FARM HOUSE PRODUCTIONS
3. GHANA'S STRONGEST – TV3
4. MTN HIT MAKER SEASON 5 – MTN GHANA
5. AIRTEL TRACE – AIRTEL GHANA
6. FINEST HAIRSTYLIST – VIASAT 1 TV
7. CELEBRITY DELIVERY TV SHOW – INSIGHT MEDIA
8. U-TOUR – FABLINKS MULTIMEDIA
TV Local Series Of The Year 2016
1. YOLO: YOU ONLY LIVE ONCE – FARM HOUSE
PRODUCTIONS
2. COW AND CHICKEN – UTV
3. PAY DAY – UTV
4. SHAMPAIGN – TV3
5. MAMA TAXI – VIASAT 1
6. JAMES TOWN FISHERMAN – VIASAT 1 TV
7. DELAY SHOW – VIASAT 1 TV
8. PANORAMA – ETV GHANA
Source OTEC FM