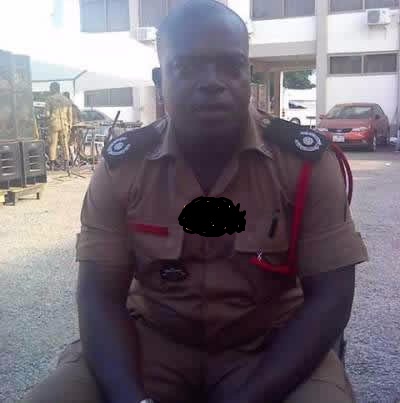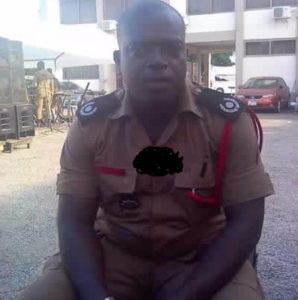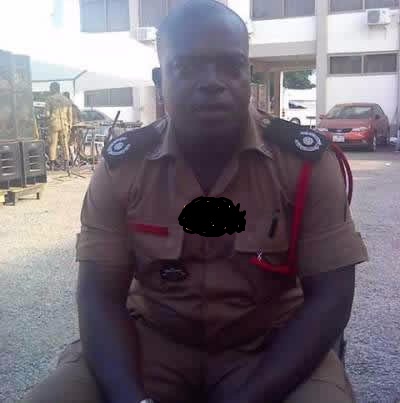 The Techiman Municipal Fire Service Commander ADO-3 Philip Ansah had the shook of his life when one of his subjects bit off his manhood.
According to the lady ADO-3 Ansah who is her Boss at the Techiman Municipal Fire Station paid her unplanned visit at about 12; 30 midnight on Saturday September 17, 2016. She stressed that,  Mr Ansah after entering without apparent reason  her room held the innocent lady on her bed and attempted have carnal knowledge with her.
She said that the fire chief did all he to use his junior officer to satisfy his unquenchable sexual libido even when the lady menstruated in the massive  struggle. The lady then applied wisdom and pretended to have succumbed to her boss after brutal scuffle.
She added that, the disgraced fire expert naked himself for hot sexual escapade sensing that he has able to overpower the poor junior rank.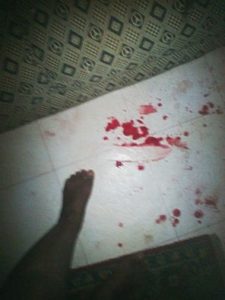 Amidst of playing the romance , ADO-3 Ansah put his manhood which was very stiff at that time  ready for action into the victim  mouth to suck but the ideal woman chopped off the penis which was ready for sex leaving bleeding profusely.
According the lady Mr ansah collapsed in the process and so send a distress signal to the fire station that there been fire outbreak in her house of which the staff on duty responded swiftly and rushed to the scene.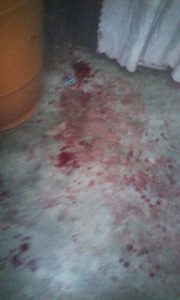 The Fire Fighters got there at around 1:30 am she narrated her ordeal to her colleagues who rushed their boss to Techiman Holy Family Hospital where he receiving treatment.
Reports say, the Medical Staff at the Hospital have able to stitch the penis together but they couldn't give assurance   that Mr Ansah Manhood can perform as it used to be.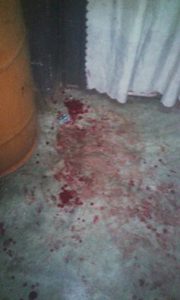 OTEC FM source says the bonking Commander has regaining his consciousness is plotting with Techiman police to cover up and punish the brave fire lady.
Source; OTEC FM, Kumasi.  By Eric Asamoah / Protocol and Antwi