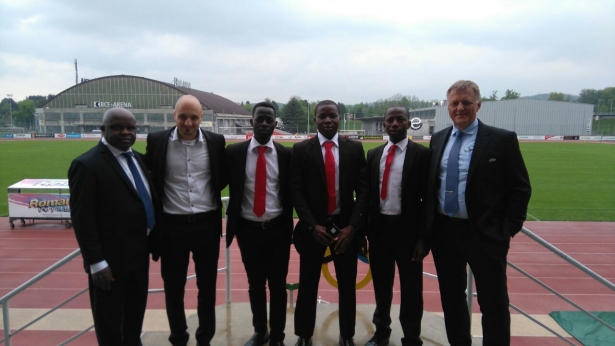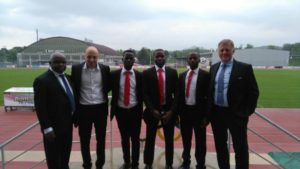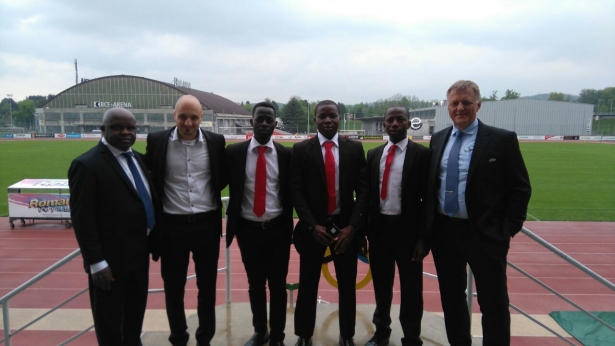 Ghanaian referee Issaka Afful, assistants Rahman Salifu and Kwasi Brobbey are currently undergoing a course at the UEFA Centre of Refereeing Excellence in Geneva, Switzerland.
The course is being held for eight (8) countries with each country presenting three (3) referees (One referee and two assistant referees).
The invited countries are France, Turkey, Uzbekistan, Latvia, Gibraltar, Georgia, Hungary and Ghana.
The course which is being conducted in two folds began with an introductory course from May 10-18.
The participants were taken through a medical examination and performance stability screening.
All three representatives from Ghana also successfully passed the yo-yo fitness test which some other participants failed
Resource persons for the course included top retired referees such as Roberto Rosetti (Italy), John West Larsen (Denmark), Leif Lindberg (Sweden) and Geir Age Holen from Norway.
CAF instructor Chukwudi Chukwujekwu was appointed to monitor the progress of the Ghanaian referees both on the field of play (refereeing) and fitness levels.
The consolidation course will begin from October 20-28.
Source:CAF