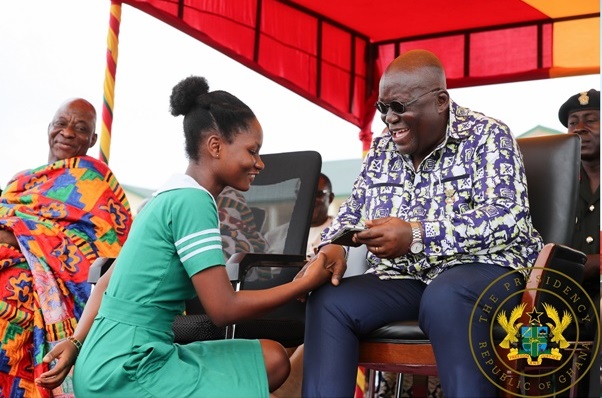 The Ghana Registered Nurses and Midwives Association has lauded President Nana Akufo-Addo for restoring the nurses and midwifery trainee allowances.
President Nana Akufo Addo and his NPP government yesterday lunched the restoration of the trainees allowance after it was scrapped by the previous government.
The erstwhile Mahama led NDC administration scrapped both the nursing and teacher trainee allowances during its term in office.
The then opposition NPP made it a campaign promise to restore the allowances when voted into power.
As part of the NPP government plans to fulfill its promise made to Ghanaians, restoration of the allowance was lunched on October 10 which after which trainees received sms messages confirming the GH 400. 00 cedis payment which will be paid every month as allowance through their accounts.
Speaking in an interview with Otec FM's Evans Agyei Sikapa, spokesperson for the Greater Accra Regional branch of the nurses and Midwives Association Douglas Adu – Fokuo praised the president for honoring his promise and restoring the allowances.
According to him, the association has been fighting for the restoration for a long time to encourage nurses and Midwives to play their roles in the development of the country.
He explains that the previous government had not shown any interest in restoring the allowances because it felt there was no need.
Justifying the need for restoring the allowances, David Adu Fokuo however intimated that trainees would need the money to support themselves whiles in and out of campus especially when they go out for their services.
"This 400 Cedis will aid nurses to rent rooms and also support them when they go out there to help improve health delivery in the country " he concluded..
Source: otecfmghana.com/Evans Agyei Sikapa