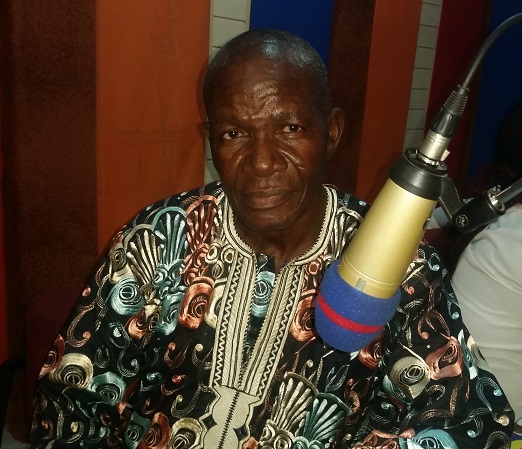 The Chief Executive Officer (CEO) of Odeefuo Yeboah Herbal Center at Ahwia-Adabraka in Kumasi Prophet Francis W.K. Yeboah has asked Ghanaians to rely on traditional medicine in the treatment of their sicknesses because of its strong efficacy that has the power to heal without any side negative effects.
According to him through Western medicine is good, it does not have the power to heal all diseases, especially if the disease or the sickness has spiritual connotations, apart from its side effects.
Prophet Yeboah, who is also the National President of Twelve Apostles Revelation Church said this when he treated and healed a five-year-old boy with traditional medicine, who became cripple and dumb for six months, after all, efforts by some hospitals to heal him failed.
He explained that traditional medicine has helped and has been with the people since time immemorial at the time Western medicine was not available.
"Before the advent of western medicine, our great forefathers were relying on these medicines made from leaves and roots of trees, if these were not good, they would all have died a long time ago. Now western medicine is taking over our herbs, but I am telling you that western medicine comes nowhere our herbs" he said
He also stated that apart from the traditional medicine healing powers, it also prolongs life expectancy because of its negative side effects.
"Our forefathers were able to live for more than hundred years, without falling sick, even those who fell sick were giving these herbs and quickly they get healed. There were nothing like surgery at that time. The introduction of your so-called western medicine has come to shorten our lives," he stated.
"Traditional medicine, to me, is quite better than the western medicine, there is no western medicine can cure epilepsy but traditional medicine has. There are so many diseases that traditional medicine can cure that western medicine has no idea about them," he boasted.
Source: otecfmghana.com/Francis Appiah