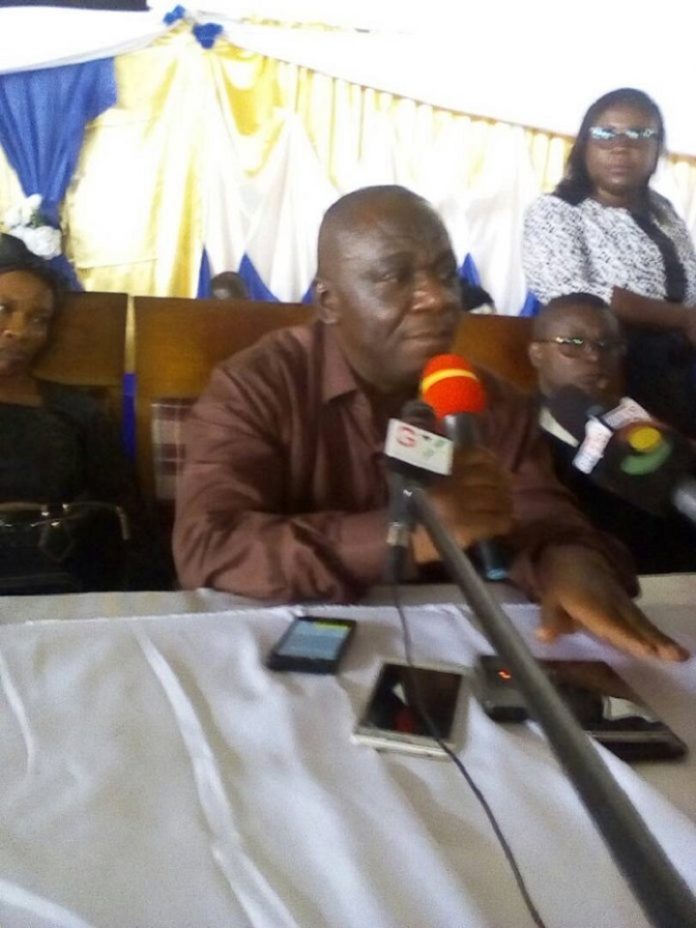 Eleven students of Kumasi Academy SHS are still on admission at four hospitals in the Ashanti region after being diagnosed with the Influenza type A pandemic strain (swine flu), the regional health directorate has said.
The Regional Health Director, Dr Emmanuel Kojo Tenkorang, updating the media about the outbreak on Tuesday, December 12, 2017, said three are on admission at the KNUST Hospital, one at the Komfo Anokye Teaching Hospital, five at the Kumasi South Hospital and two at the Manhyia Government Hospital.
According to him, 85 cases were recorded in the outbreak which had claimed four lives so far.
However, he said, no case has been recorded since Monday, December 11, 2017 as health personnel work around the clock to contain it.
Dr. Emmanuel Tenkorang, speaking to otecnews in an interview indicated that health officials are also committed to strengthening surveillance at the school to prevent a similar occurrence in future.
"So far so good. Since yesterday there has not been any new case and so far we have 11 students on admission. Three are on admission at the KNUST hospital. Komfo Anokye has one on admission. At Kumasi South hospital, there are five on admission and then Manhyia hospital, two on admission. There has not been any reported new case," he said.
"As far as I am here as an epidemiologist, I don't think I will have to go to the school and do vaccination because what I am seeing so far shows that the epidemic is almost ending. My recommendation as a public health personnel is to strengthen surveillance on them and give antiviral. It is better to use antiviral at this time than to go in for mass immunization."
Aside from the four recent deaths, 32 students have also been hospitalised.
Respiratory samples sent to the Noguchi Memorial Institute for Medical Research also indicated that there was an outbreak of an acute respiratory infection which the Health Ministry has since attributed as the cause of some of the deaths.
However, no definite cause of the student deaths has as yet been declared.
A private company was recently contracted by the Ministry of Education to carry out a fumigation exercise at the school following the suspected swine flu outbreak.
Source: otecfmghana.com