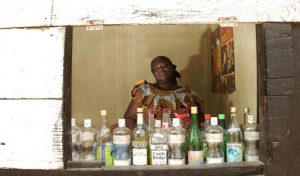 President for the Ghana Drunkards and Bar Owners Association Moses Drybone has stated that the banning of alcoholic advertisements by the Food and Drug Authority (FDA) in the media during 8 pm time will be a recipe for increasing the already high unemployment rate in the country, as the ban will adversely affect the alcoholic beverage industry.
He said the ban will affect the sales of the beverages, which will affect their profits margins and they will not be able to get money to pay their workers, and the only thing those companies can do is to lay off the workers.
The Food and Drugs Authority (FDA) effective 1st January 2018, banned both advertisement and Live Presenter Mention (LPM) of alcoholic beverages in the media before 8 pm.
This directive, the FDA says is to protect children and prevent them from being lured into alcoholism at their young age.
The Food and Drugs Authority (FDA) in 2015, placed a ban on celebrities from advertising alcoholic beverages is an adherence to a World Health Organization (WHO) policy.
Speaking in an interview with Otec News on Tuesday January 9, 2018, Mr. Drybone explained that "the alcohol business has created more employment to the people in the country and the directive will affect drinking bar attendants, waitresses, brewery companies and other alcoholic factories, there will be a possible will lay off for most of their workers, leading to high unemployment rate in the country".
He suggested to the FDA to allow the adverts to be aired between 9 o'clock in the morning and 2 o'clock in the afternoon, on that period, the children are busily learning in the classrooms and cannot see the ads.
"The alcohol adverts on the media are more important to us (drinkers association) because it helps us to know the varieties of alcoholic beverages on the market to make their choices," he said.
Source: otecfmghana.com/ Nana Asare Barimah