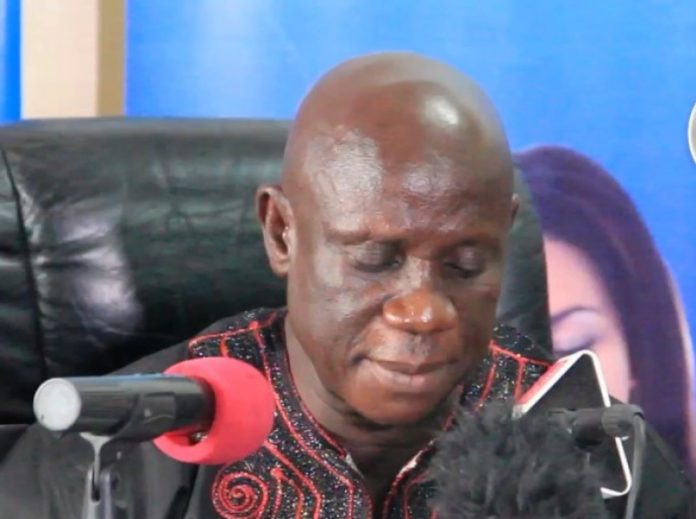 The Deputy National Secretary of the ruling New Patriotic Party (NPP), Lawyer Obiri Boahen  has petitioned Ghana Medical Association (GMA) over the delayed autopsy report of the late Member of Parliament for Abuakwa North constituency, JB Danquah autopsy report who was murdered in his apartment on February 8, 2016 at Shiashie in Accra .
According to him, the pathologist, Dr. Lawrence Adusei, claims that JB Danquah's autopsy report is missing after his home was raided in September 2017, alongside his other reports,  and his salary not paid for the past 15 years, are the cause report's delay cannot be accepted and described it as 'unprofessional'.
The pathologist, Dr Lawrence Adusei told an Accra Central District Court on Friday, January 5, 2018, that he could not provide the autopsy report on former MP, JB Dankwah Adu because the report is missing.
According to him, he could not find the report after thieves ransacked his house.
According to Dr Adusei, all the autopsy reports in his possession have been stolen and he cannot say specifically whether the late MP's own was part.
The Accra Central District Court presided over by Ms Arit Nsemoh summoned the pathologist who conducted the autopsy on Mr. JB Danquah- Adu to appear before it and explain the reason for withholding the report because the progress of the case depends on the report.
Speaking in an interview with Otec News on Wednesday, January 10, 2018, the astute lawyer also made his intentions of going to the court on Friday, January 18, 2018, to alert the court of the unprofessional conduct of the pathologist.
"A professional medical practitioner, you swore an oath that at all times you will perform your duty according to the ethics of the profession if you are not paid for 15 years, does it affect the submission of the autopsy report? " he questioned.
According to him, the NPP government is much concern about the case to debunk blames and accusations from the public and JB family members that the party has neglected them in the quest to find out the cause of his and the perpetrators.
The court will resit on Friday, January 18, 2018 to continue the case.
Source: otecfmghana.com/ Kwaku Anane Jnr