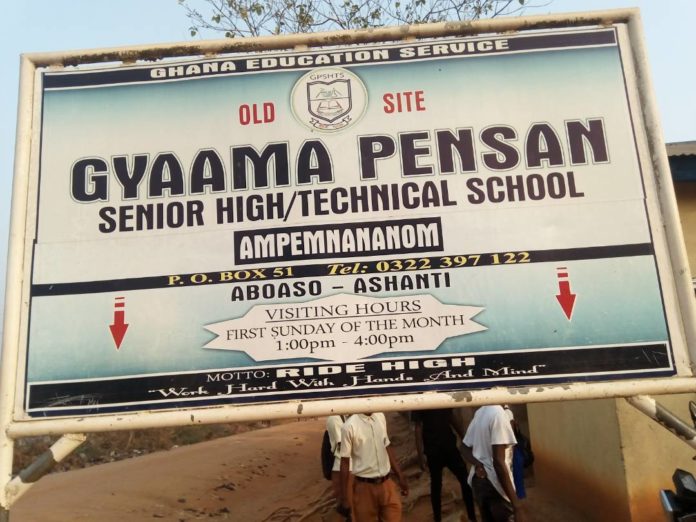 Gyaama Pensan Senior High Technical School  at Aboaso
Some students of the Gyaama Pensan Senior High Technical School  at Aboaso in the Kwabre East Municipality of the Ashanti region have been fined GHS100 each for their role in the riots on campus last week.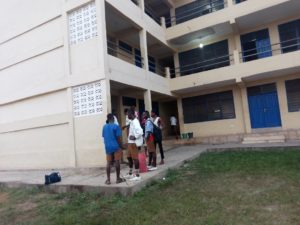 The students mostly in their final year led a demonstration in protest against certain administrative decisions taken by their headmaster including a ban on extra-curricular activities.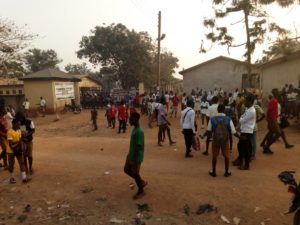 The protest which turned violent saw some students vandalize school property, leading to police intervention to control the situation.

The Municipal Assembly and the Education Directorate later constituted a committee to probe the matter. The committee has since submitted its findings and recommended punitive measures.

Municipal Chief Executive of Kwabre East, Nana Osei Assibey Bonsu, speaking to Otecnews on the findings of the committee said "They recommended that every student should come with their parents to sign an agreement to be of good behaviour and each student is supposed to pay GHS100 to cover the cost of damages of the properties caused during the demonstration."

He added that classes will resume today, Wednesday, 31, January 2018.
Source: Class