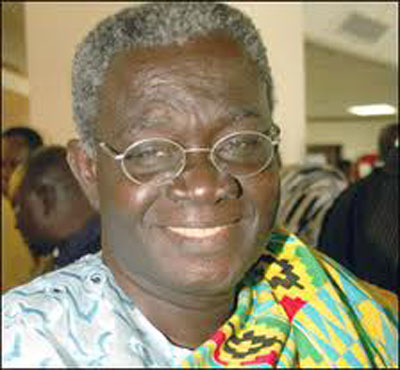 Former Member of Parliament (MP) for Esikuma-Odoben-Brakwa, Paul Collins Appiah Ofori has called on the nominated Special Prosecutor, Martin Amidu to tackle corruption not only in the public sector but the private sector as a well when he is approved by Parliament.
He says almost all the Auditor-General's reports reveal corruption in the public sector and Ghanaians have the impression that corruption has aggravated only in the public sector. He says however that there is gargantuan corruption in the private sector too.
President Nana Addo Dankwa Akufo-Addo on Thursday, 11 January 2018, named Mr Amidu as the Special Prosecutor subject to parliamentary approval.
Reacting to MrAmidu's appointment on Otecfm Nyansapos how, in an interview with Agya Owusu Ansah on Friday, 12 July 2018, Mr. Appiah Ofori said if he considers only the Auditor-General's report then it will look as though he has been assigned to work only on the public sector.
PC Appiah Ofori who lauded Mr Amidu's appointment said he recommended him for that role.
According to him, at the time Mr. Martin Amidu was the Attorney General in the NDC regime, "he did not spare the NDC when it came to corruption, he did not spare NPP, and he did not spare any political party so I saw him as a person who was fair."
"Whether you are NPP, NDC, PNC, PPP, whatever you are, once you have committed an offence of corruption, Martin Amidu will deal with you but I will entreat him not to concentrate only in the public sector but to tackle corruption in the private sector too because there is enormous corruption over there such that if he is able to collect the monies in this sector, the country can improve in its developmental agenda", PC AppiahOfori noted.
Source: otecfmghana.com/ Kwaku Anane Jnr