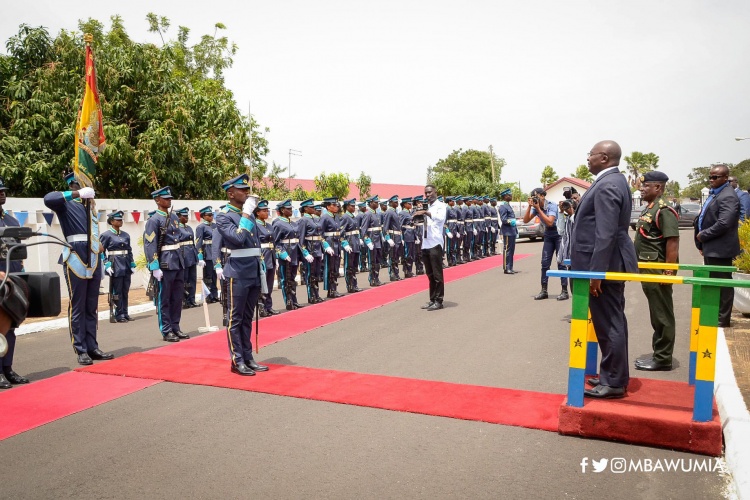 Government has reiterated its priority of ensuring peace and security in the country.

To this end, it will equip the security agencies especially the military with the needed resources to fight crime and terrorism.

Joining the Ghana Armed Forces to celebrate the 2017 West Africa Soldier Social Activities (WASSA), Vice President Bawumia commended the military's leadership role in maintaining peace in the country.

He said the fight against galamsey among other projects is showing positive results due to the commitment of the armed forces, pledging government's resolve to address their challenges.

The West Africa Soldiers Social Activities (WASSA), is an annual event held to promote socialisation among officers and their civilian counterparts.

Vice President Bawumia said the military's role in national security is not an easy task.

He said whiles government puts in place measures to develop the economy, social vices will also rise however the onus lies on the security services to be a step ahead of perpetrators of criminal activities.

The Vice President reiterated government's resolve to provide them with the needed resources to fight crime.

He also commended personnel of the military for their selflessness in the fight against galamsey and the threat from nomadic activities.

The Minister of Defence, Dominic Nitiwul also pledged the ministry's unflinching support to improve the well-being of the officers and men of the Ghana Armed Officers. He announced that government will supply 50 buses for the troops and their families.

The Chief of the Defence Staff, Lt Gen Obed Boamah Akwa said although 2017 was a challenging year, the military chalked up successes.

He expressed appreciation to government for the continuous support.

The event was attended by past officers among other dignitaries.

Some personnel were awarded with Lt Col. Nelson Amegashie been adjudged ultimate winner of the Crime Essay Competition.
Source: gbc