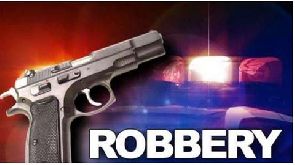 Four criminals have been sentenced to sixty-two years in hard labour by the Juaben Circuit Court in the Ashanti region for their involvement in robbery at Moshie Zongo, a suburb of Kumasi.
The suspects, Osman Adams, a 32 year old petty trader, Yusf Isahaka, a 29 year old driver, Kad Sumalia, also a driver and Osman Alhassan, a 20 year old driver's mate, on March 4, 2018, attacked the owner of a provision shop, Fati Abubarka, with machetes, knives and axe round 10:30pm, and bolted away a sum of GHC 800, an Infinix phone and other personal belogings.
In a release issued and signed by the Public Relations Officer (PRO) of the Ashanti Regional Police Command, ASP Juliana Obeng, it said the suspects attacked the victim in her shop, cello taped her lips to prevent her from shouting and "snatched her bag containing an amount of GHC 800, an Infinix mobile phone and other personal effects and fled".
"All the suspects were arrested upon Intelligence and charged with conspiracy to and robbery. They were put before the Juaben Circuit court and convicted on their own plea and sentenced as follows: Osman Adams to 17 years, whilst the three others Yusif Issahaku, Kadi Sumalia and Osman Alhassan were also sentenced to 15 years each in hard labour," the release added.
Source: otecfmghana.com/Francis Appiah