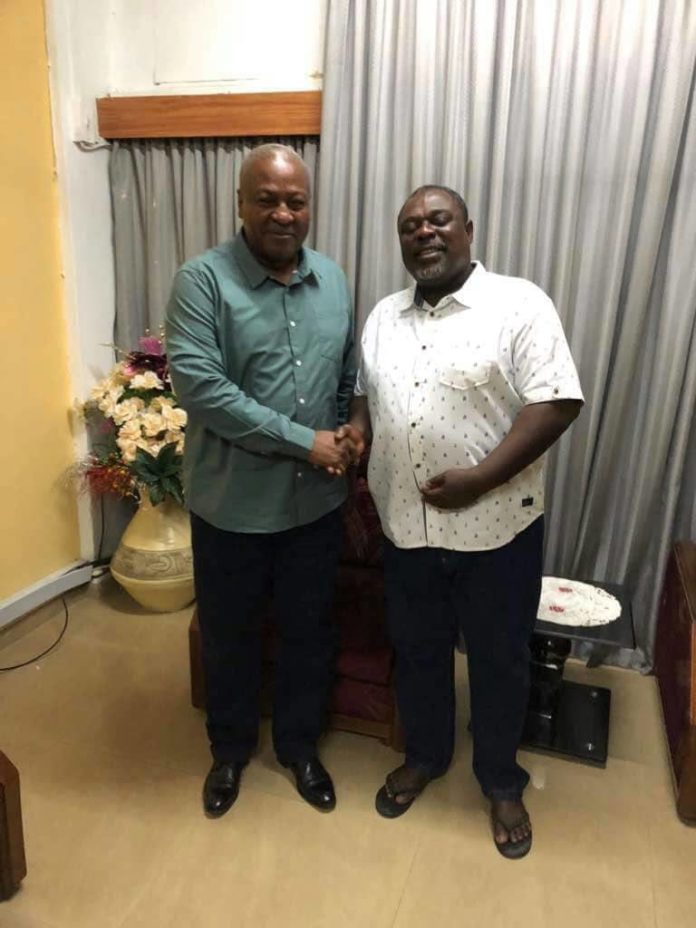 Information reaching otecfmghana.com is that the deputy General Secretary of the National Democratic Congress (NDC), Koku Anyidoho has been denied bail.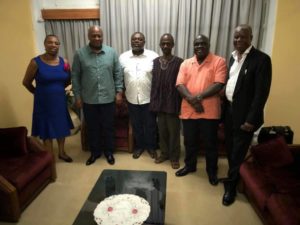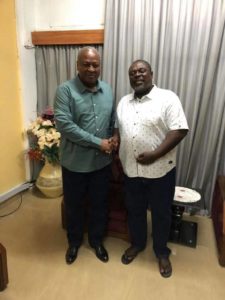 A picture which has surfaced online captures Mr. Mahama in a black pair of trousers and a green shirt as he enters the premises.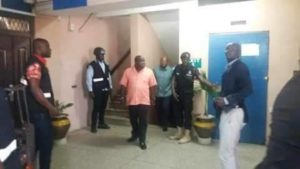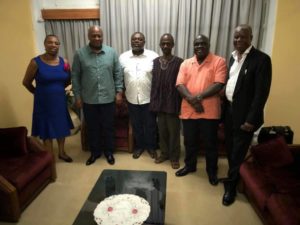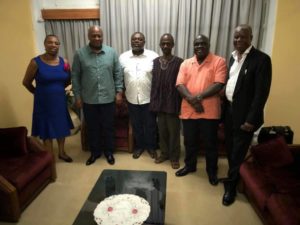 It was expected that the man who is in BNI cells was going to be granted bail following the intervention of former President John Mahama.
The former President who was in the company of former Chief of Staff, Julius Debrah and Asiedu Nketia visited Koku Anyidoho.
However, the intervention of the former President could not change his fate.
Deep throat sources at the CID Headquarters told otecnews that Mr Anyidoho's docket has been forwarded to the A-G for advise.
The police on Tuesday afternoon picked up Mr. Anyidoho at the International Press Center for making what has been described as treasonable comments.
Mr. Anyidoho in an interview on Accra-based Happy FM, indicated that President Akufo-Addo will be overthrown just like his father and the late Dr. K. A Busia due to the ratification of the controversial defence cooperation agreement between the US and the government of Ghana.
"Somebody should tell Nana Addo that history has a very interesting way of repeating itself. On the 13th of January 1972, a certain Colonel Ignatius Kutu Acheampong led an insurrection that removed the progress party from power. Busia was the Prime Minister and Akufo Addo's father was the ceremonial President. Someone should tell Akufo-Addo that history has an interesting way of repeating itself," Anyidoho warned.
"There will be a civilian coup d'état. There will be a social revolution. We [NDC] are starting it on Wednesday. The movement is starting on Wednesday. Nana Addo will have sleepless nights. He will suffer diarrhea. He said he wanted to be president, but we will make sure he will be fed up on the seat,'' he noted further.
Source: otecfmghana.com