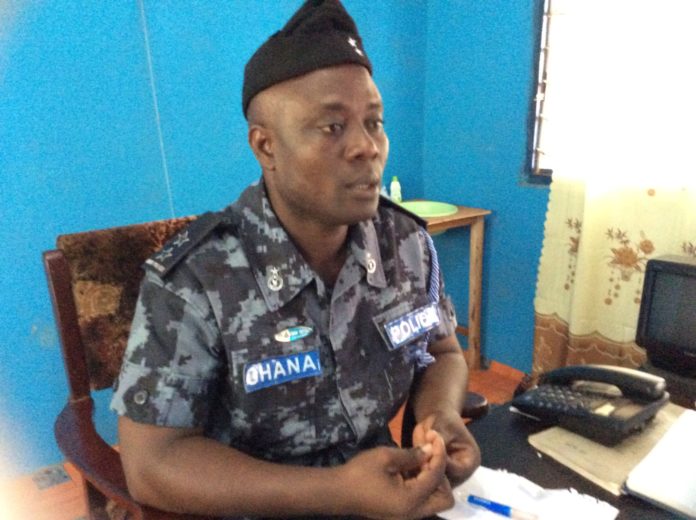 The Eastern Regional Police Command has said the three persons arrested in connection with a series of robberies in the New Juaben Municipality were remanded suspects who had jumped bail.
The Eastern Regional Police Public Relations Officer, ASP Ebenezer Tetteh, said they were "very hardened criminals" and persons who were already standing trial.
"What we have been able to establish so far is that all of them were standing trial and they were granted bail and they jumped bail. We have also established that these are all ex-convicts."
At a time where robbery incidents have escalated dramatically, he said this underscored the need for stiffer punishments for such crimes.
ASP Tetteh said such persons were and danger to society and "needed to be given stiffer punishments so that it will serve as a deterrent to the other gangs."
He further appealed to community members, private companies and benevolent individuals in the Eastern Region to assist the police with vehicles and motorbikes to enable them to patrol the new areas intensively to reduce the high robbery attacks as the police are under-resourced.
"We want to encourage residents to continue to volunteer vital information that will lead to the arrest of the other syndicate. We believe that there are still other groups who are operating in the municipality."
The three convicts added to three others who had been arrest earlier on Thursday for their alleged roles in three separate robbery incidents by a gang of four armed men in the New Juaben Municipality.
During the three separate robberies by the armed gang of four, victims were subjected to severe beatings, during which a family were robbed of their wedding rings, television sets, jewellery, laptops, footwear, clothes and foodstuffs.
Source: citifmonline.com