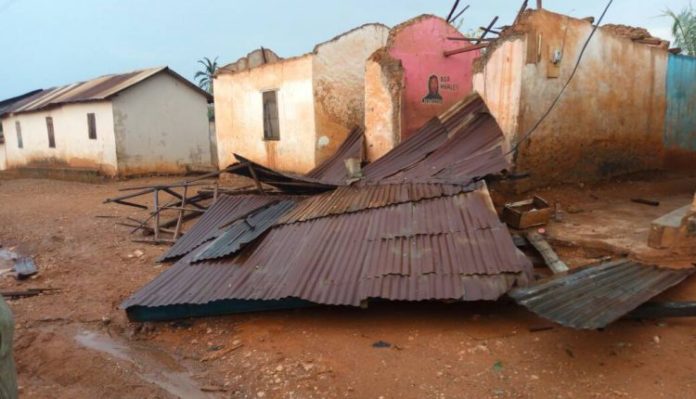 A woman believed to be in her 70's has been confirmed dead in a rainstorm disaster at Atiwa District of the Eastern region.
The deceased was hit by a flying object when the rainstorm ripped off her house.
She was severely injured and rushed to the hospital but died as a result of her injuries.
The incident occurred Monday. According to information gathered, about 15 houses were affected displacing more than 60 occupants at Asunafo and Abomosu communities.
Foster Doe, the District Operations officer of the National Disaster Management Organization confirmed the incident to Starr News.
Meanwhile, officials of NADMO in the region are alarmed over the high incidents of rainstorm and Windstorm disasters recorded almost across all Districts and Municipalities in the region.
Media estimate suggest that close to 500 houses have been destroyed and in some cases collapsed, while about 5000 residents have been displaced in various parts of the region within the past few weeks.
Also affected are Churches buildings and schools disrupting academic activities.
Source: Starrfmonline