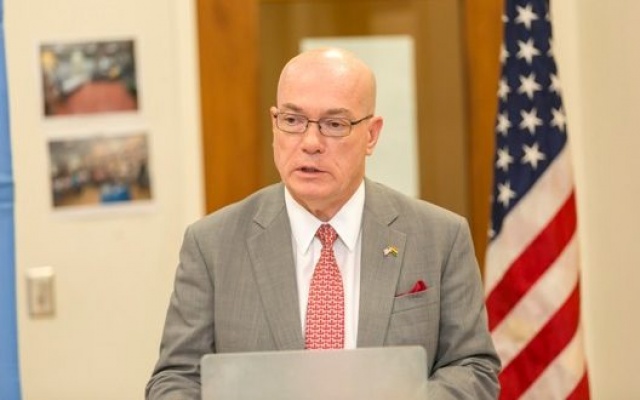 There are a lot more gays in Ghana than Ghanaians think, US Ambassador to Ghana, Robert Jackson has said.

Speaking on the 21 Minutes show, Mr Jackson said: "I believe that everyone should enjoy the same human rights, and personally I believe that people are either born heterosexual or homosexual, it's not a lifestyle choice. Statistics indicate that probably 10 percent of people are born gay".

He added: "I think there are far more gays in Ghana than Ghanaians realise but because of societal attitudes they keep their sexuality very private.

"But the United States is not asking anyone to change their religious beliefs or to legalise homosexuality, we are asking that all people be treated the same that they have the same human rights and same rights to privacy," he said.

The gay debate was rekindled a few months ago after President Nana Akufo-Addo told Aljazeera that although legalizing homosexuality was not on the agenda for Ghanaians, it was bound to happen.
Source: ClassFMonline.com