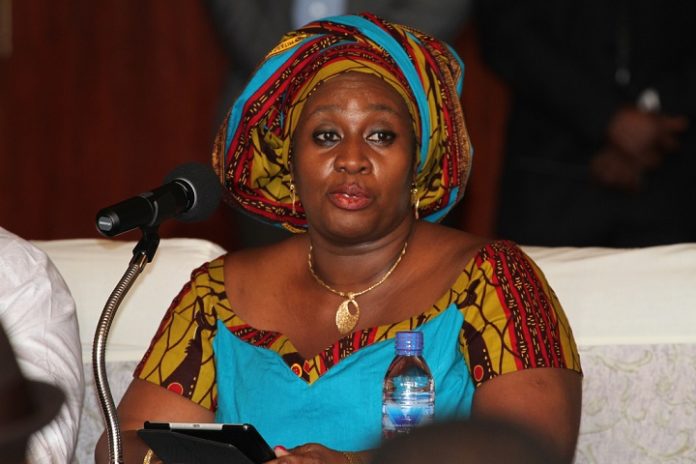 A forensic audit by the Economic and Organised Crime Office (EOCO), into the operations of the Microfinance and Small Loans Centre (MASLOC) under the Mahama administration, has unearthed a massive corruption scandal at the Centre.
Key individuals indicted in the report by EOCO include the former Chief Executive Officer of MASLOC, Sedina Tamakloe Attionu, and her predecessor, Bertha Sogah.
The report was initiated when the current CEO, Stephen Amoah, took charge of the Centre.
The report, among other things, revealed that MASLOC invested an amount of GHc 500,000 in a 91-day fixed deposit with Obaatampa Microfinance Company Limited, at an interest rate of 25% per annum on July 24, 2014.
The former CEO, Sedina Tamakloe, in a letter dated August 28, 2014, however instructed the microfinance company to terminate the investment and pay back the amount.
The auditors recommended that Mrs Sedina Tamakloe "should be held responsible for the refund of the amount of GHS 500,000 with interest in accordance with regulations 61(5) of the Financial Management Act, 2003 (654)."
Over GHC 1 million for outreach programmes
The report further indicated that MASLOC planned for outreach programmes in all ten regions in 2016, adding that a budget of GHc 1,706,000.00 was approved by MASLOC Board at its 27th General meeting held on April 26 for the execution of the programmes.
Responses received from managers in the regions, according to the report, however revealed that no programmes were held in the respective regions and thereafter.
Confirming the report on Eyewitness News, Mr. Amoah said: "It is a fact that a forensic audit was conducted, but it was done by EOCO and most of the things that have been leaked are true."
Procurement of Tricycles
The report also revealed that Mrs. Sedina Tamakloe Attionou on October 17, 2016 requested for the approval to purchase 2000 units of tricycles from SAPPEVA Enterprise at a total cost of GHC 17,000,000.00 using the Restricted Tender Method.
It was noted that the said approval was issued on October 28, 2016,  with an advise to seek concurrent approval from the appropriate Tender Review Board after completion of the tendering process but this directive was not complied with per the documents received.
Source: citi