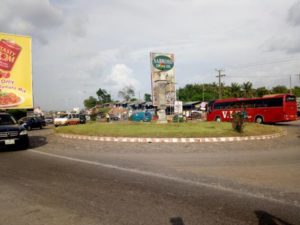 The removal of roundabouts on the Ejisu – KNUST Junction stretch of the Kumasi-Accra Highway, to allow for free flow of vehicular traffic, is set to begin next month (May).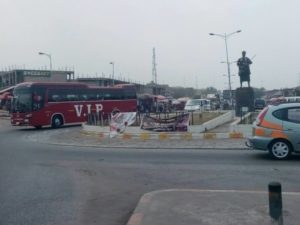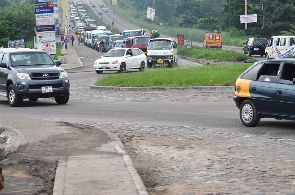 These are going to be replaced with traffic lights, Mr. Christian Nti, the Ashanti Regional Director of the Ghana Highway Authority (GHA), has confirmed. This is expected to take six months to complete and the government is providing the funding.
The roundabouts, had been created at Ejisu, Oduom, Boadi and the KNUST Junction during the reconstruction of the Kumasi-Konongo stretch of the highway, but have become a nightmare – huge discomfort to drivers and travellers. They have been causing road crashes – often involving heavy duty and articulated trucks
Added to that, is the clogging of that section of the road corridor, with bumper-to-bumper traffic, especially during the rush hours. Mr. Kwasi Amoako-Atta, Minister of Roads and Highways, directed they should go during a visit to the region to assess the state of the roads.
The GHA Regional Director told journalists that by-passes had been created to ease traffic during the construction works. Additionally, temporary traffic control zones would be provided to ensure safe and smooth movement of road users.
Mr. Nti said the removal of the roundabouts would help to end the discomfort of travellers on that important road corridor, serving the entire country and neighbouring landlocked countries – Burkina Faso, Mali and Niger.
Source: otecfmghana.com