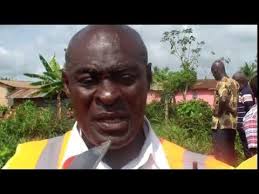 The Ashanti Regional Director of National Disaster Management Organaisation (NADMO), Kwabena Nsenkyire, has issued a memorandum entreating all the Metropolitan, Municipal and District Assemblies (MMDCEs) to re- activated their Disaster Management Committee as well as map up the needed Flood Response Contingency Plans to prevent perennial flooding in the Region.
The memorandum indicated that this year's major rain season had been forecasted to be torrential.
It further stated that some parts of the Ashanti Region have been experiencing devastating rainstorms resulting in severe floods and drowning.
"The challenge is that, whilst groping over the flood situation anytime there was a downpour, some of the swampy areas of Kumasi such as Old- CCC area and Pekyi No.1, on the Santase-Obuase Highway are heavily being filled with gravels by unscrupulous developers to obstruct the movement of the running water, rivers and streams" the memo had stated.
Mr. Nsenkyire is therefore calling on the MMDCEs to take immediate steps to stop on-going developments in the swampy and all flood prone communities.
He also urged them (MMDCs) to make good use of local media and community information centers for public awareness and education on flood prevention.
Source: otecfmghana.com/ Kwaku Anane Junior