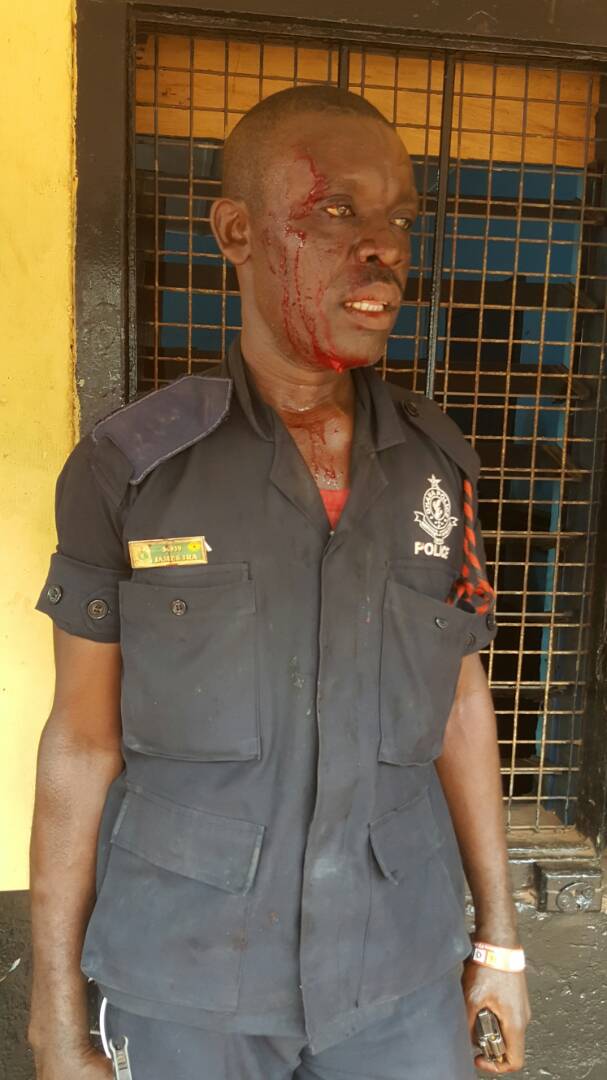 Some military officers in Tamale in the Northern region have reportedly beaten up some police officers on duty  posts at the Central Business District (CBD) in an attempt by the police to re-arrest one of their colleagues who escaped from been remanded into police custody on Wednesday, May 16, 2018.
According to reports reaching Otec News, the soldiers who also opened gun shots at the residence of the Northern Regional Police Commander and the premises of the Police Command, attacked police personnel manning posts at banks, directing traffic and those sighted passing by.
Narrating the incident to Otec News, the Northern Regional Coordinator for the Ghana Independent Broadcasters Association (GIBA), Ibrahim Kessie, said military officers stationed at the Bank of Ghana prevented police personnel from re-arresting the military officer after escaping from court.
"Unconfirmed information I gathered was that the said military officer was arrested for beating his taxi driver mercilessly over daily sales, he was sent to court today and was ordered to be remanded. The police officers guarding him decided to give him some comfort by taking off his handcuff, immediately the military person took to his heels and seek refuge at the premises of Bank of Ghana when he saw his colleagues," he said.
"When the police officers chased him there for his re-arrest, the soldiers on guard at the bank promised to send him to the police station so they should leave. The police personnel agreed and went back the station," he added.
"Within ten minutes time, the Police Command started receiving calls from their personnel on duty been attacked by the military, they first went to the residence of the Regional Police Commander and fired gun into the air and then came back to the Regional Command premises, in a car, doing same. The police wanted to hit back but were stopped the high Command," Kessie continued.
Source: Ghana/ otecfmghana.com/Francis Appiah