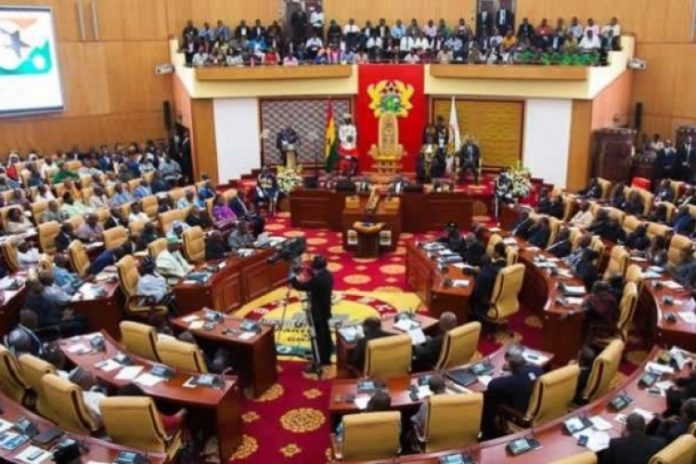 A Commission of Enquiry on the Creation of New Regions in Ghana will brief Members of Parliament on Regions that may be affected and pertinent issues relating to the possibility of the creation of those regions.

Members from the Brong Ahafo Region, Northern Region, Volta Region and Western Region are expected to meet members of the Commission, for the briefing, scheduled for Friday, May 18, 2018 at the D F Annan Conference Room of Job 600 at 12 noon.

The Majority Leader and Minister for Parliamentary Affairs, Osei-Kyei-Mensah-Bonsu, announced the briefing, while presenting the Business Statement when the House, resumed after the Easter Break on Tuesday.

In view of the briefing, 'Parliament is expected to commence its sitting in Friday, May 18, 2018 at 9.00 am," Mr. Kyei-Mensah-Bonsu added.

He asked Members to be punctual to the briefing.

The House went on recess Friday, March 23, 2018, and was recalled on Thursday, April 27 to consider if work on the Right to Information (RTI) Bill, be done under a certificate of urgency.

The House, at the plenary voted in support of a proposal by the joint Constitutional, Legal and Parliamentary Affairs and Communications committee that the Bill "should be taken through the normal legislative process in accordance with Article 106 of the Constitution" of Ghana.

The determination of the committee was that "even though there is a high public interest in the matter" it does not need to be taken with a rush.

The House is back for business for the Second Meeting of the Second Session of the Seventh Parliament.

Addressing the House, the Speaker, Professor Aaron Michael Oquaye directed the Joint Committee on Constitutional Legal and Parliamentary Affairs and Communication to expedite action on the Right to Information (RTI) Bill and urged the Committee to work expeditiously on the RTI and make a report as quickly as possible in order for Members to deliberate thereof.

The Speaker took a swipe at illegal mining and called on the Member not to relent on their efforts to curb illegal mining and also work diligently to work on the other 48 bills scheduled for business during this session.

Among the remaining 48 Bills to be worked during the Meeting are the Ghana Railway Development Bill, 2018;-Occupational Safety and Health Bill, 2018; -National Commission for Tertiary Education Bill, 2018; the -Renewable Energy (Amendments) Bill, 2018; Affirmative Action Bill, 2018; -Creative Arts Bill, 2018; the -Disability Bill, 2018 and the Ghana Meteorological Agency (Amendment) Bill, 2018.