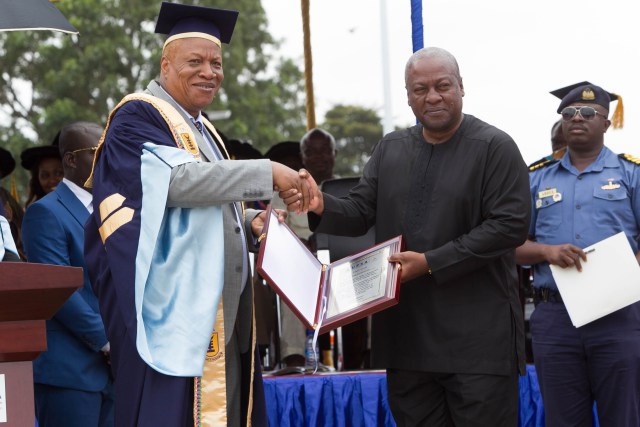 Presidential hopeful of the NDC, Prof. Joshua Alabi says former President John Dramani Mahama will be a weak candidate in the general elections, if he is to stand as an independent candidate.
According to him, Mahama only thrives on the popularity of the main opposition National Democratic Congress(NDC), adding the former leader seems to prevail in the political terrain in view of the fact that he's aligned with a popular party.
"All things being equal if he should go as independent candidate, he cannot even secure 10%. As a matter of fact any Flagbearer elected by the party can run on the popularity of NDC to win election," Prof. Alabi told sister radio station Agoo FM in the Eastern region.
Mr Mahama is supposed to stand with four others in the NDC Presidential Candidate race, should he declare his intention to re-run and return to the Presidency. The four others include Prof. Joshua Alabi, Alban Bagbin, Sylvester Mensah and former Trade Minister, Ekwow Spio-Garbrah.
His[Mahama] exclusive patronage of the NDC's Unity Walk lately has been heavily criticised by his opponents who feel the party machinery is using the platform as a smokescreen to push through an agenda of marketing him to the party ahead of the 2020 polls.
Source: ghanaguardian