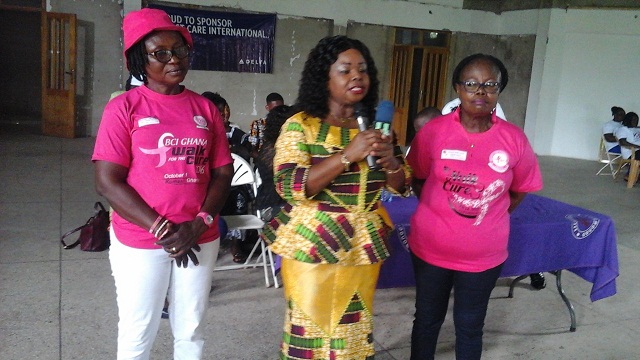 The President of Breast Care International (BCI) Dr. Mrs. Beatrice Wiafe Addai has urged Ghanaians to undergo periodic medical check-ups to know their health status in order to stay healthy and prevent ailments that may occur unknowingly.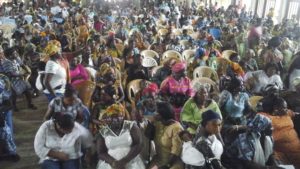 She said health is paramount to all, people should not wait till they fall sick before seeking medical attention and if diseases are detected early it saves cost in treatment and unexpected deaths.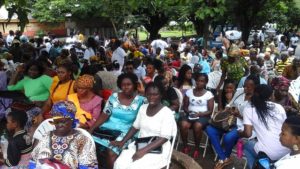 Dr. Wiafe Addai said this during a free medical screening exercise organized by the Peace and Love Hospitals at the Kumasi Culture Centre on Sunday, May 13, 2018, to join the world in celebrating Mother's Day.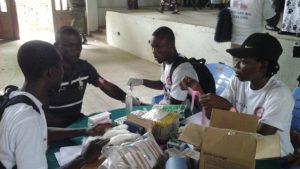 More than 4,000 people from all walks of life, who participated in the exercise, were screened on breast, cervical and prostate cancer, hypertension, diabetic, eye among others.
Dr. Mrs. Beatrice Wiafe Addai, who is the CEO of Peace and Love Hospitals in Kumasi and Accra, said "most of the diseases are treatable when detected early, but because Ghanaians lack the habit of regular medical checkups, some deaths can be prevented if the disease had been known".
"I therefore urge you all to frequent the hospitals to check your health status, taking one day out of tight schedules will help you to spend more years ahead, rather dying earlier," she added.
Dr. Wiafe Addai took the opportunity to educate women about breast cancer, its signs, symptoms, risk factors, methods of investigation and treatment options.
She made them to understand the breast cancer is treatable if detected early and encouraged them not to be scared to seek help at the hospitals as soon as they detect any unusual thing in the breasts, for prompt action to be taken.
"Since the cause of breast cancer is still unknown globally, it is prudent that women check their breasts, at least every year, at recognized hospitals, for breast cancer screening. Breast cancer is not painful at the initial stage, so it can only detected through regular screening of the breasts. Breast cancer is treatable and curable," she concluded.
Source: otecfmghana.com/Francis Appiah