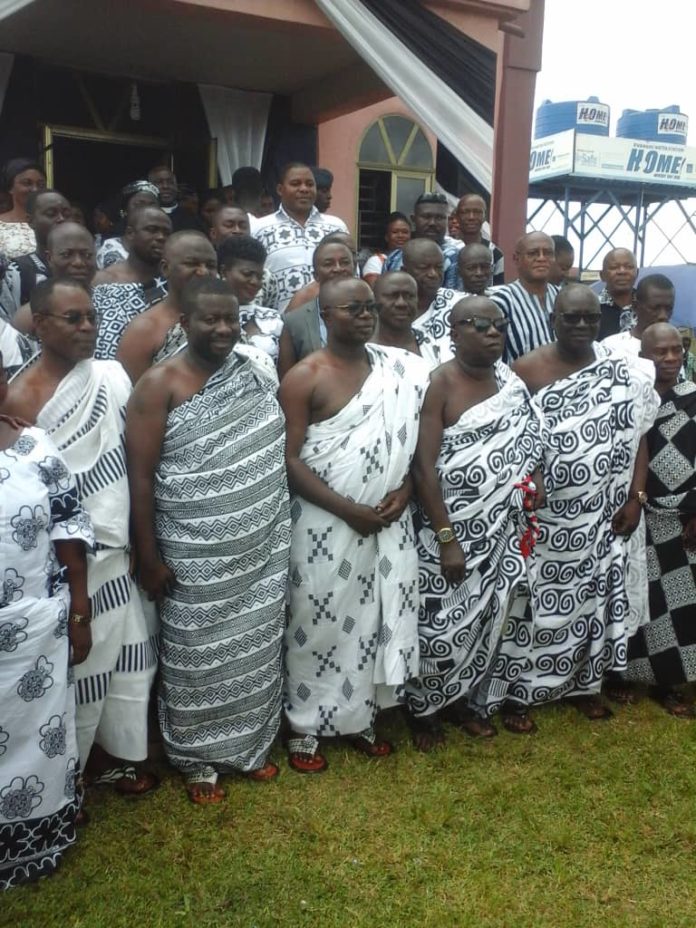 A solemn thanksgiving service has been held last Sunday, June 24, 2018 at Kwamang in the Afigya Kwasbre of Ashanti Region to crown activities for the funeral of late Elder Samuel Akwasi Antwi Boasiako, the father of Kumasi Mayor, Hon. Osei Assibey Antwi.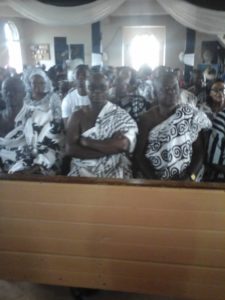 The service was attended by hundreds of sympathizers including Metropolitan, Municipal and District Chief Executives Officers as well as some top government officials across the country.
In a sermon titled "Jesus, the Lord over our storm," the Circuit Minister in charge of the Methodist Church at Kwamang, Reverend Kwasi Kyei told the Hon. Osei Assibey Antwi's family that only God could comfort them at this moment of pain.
He urged them to find comfort in songs that inspired as the best time to sing was in tough times "when the heart is filled with pain."
"Even though things may be tough, the joy of our salvation should keep us going. As we go through challenges and tough times, we learn that God has plans for us," he said.
Rev. Kwasi Kyei led prayers for the family and asked for strength from God for them in their moment of pain and loss.
On Ghana's  economic situation
According to Rev. Kwasi Kyei Ghana could liberate itself from economic and social bondage if only it would allow God to be at the center stage of its affairs.
The Circuit Minister noted that as human institution, there would be financial crisis, marriage problems, jobs losses, sickness, debt among others; it requires steadfastness and the trust in the Lord God Almighty the creator of this universe to salvage the situation.
"Despite the challenges, we are greatly favoured to to live. We need to acknowledge God's divine favour that He continuously bestows upon us as a nation, in every aspect of our country's undertakings," he said.
He said Ghanaians should resolve to break down every divisive wall of ethnocentrism, religious and political dissent, ideological and partisan inclinations, and the in-built elitist tendencies and work hard towards building a more cohesive state.
He called on the Christian and religious communities to lead in the fostering of reconciliation, peace and justice in the country by networking with the government, traditional authorities and civil society groups, through the provision of transformational leadership at all levels of society to attain God's blessings.
Source: Ghana/otecfmghana.com/Agya Sam