Politics
Akufo-Addo bans ministers, other appointees from foreign travels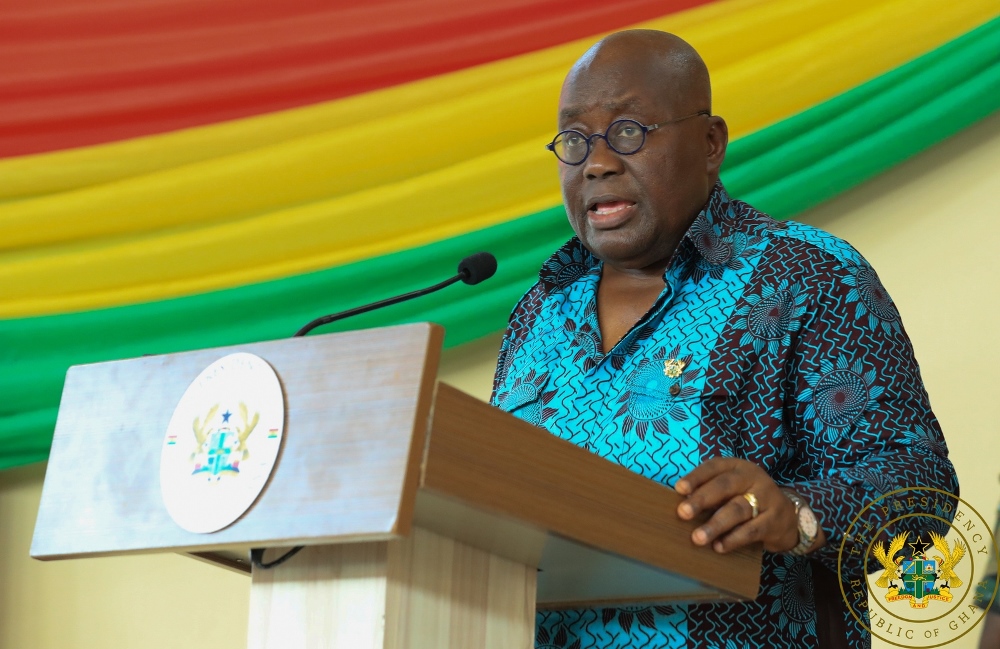 President Nana Akufo-Addo has banned all ministers, deputy ministers, Metropolitan, Municipal and District Chief Executives (MMDCEs) and heads of government agencies from foreign travels.
It is unclear what may have prompted the new directive but a memo from the presidency said the ban was temporary.
The memo, which was signed by the Chief of Staff, Akosua Frema Opare said the Minister for Foreign Affairs and Regional Integration, Shirley Ayorkor-Botchwey is exempted from the directive.
"The President of the Republic has directed that, all foreign travels by Hon. Ministers, Deputy Ministers, MMDCEs and Heads of Government Agencies be temporarily suspended with immediate effect. Guidelines in respect of future foreign travels aimed at minimizing disruption to Government's domestic work will be communicated to you shortly.
The Hon. Minister for Foreign Affairs and Regional Integration is however exempted from this temporary ban on foreign travels," the memo sighed by citinewsroom.com said.
The last time a similar travel restriction fro government officials was imposed was in December 2015 under the John Mahama government where he banned public officials from first-class air travel as part of efforts to cut wasteful spending.
Some officials in government have had the cause to complain about incessant travels of some appointees who in most cases are unable to justify why they travelled outside the country.
Akua Djanie who recently resigned from her position as the Deputy Chief Executive Officer of the Ghana Tourist Development Company, (GTDC), alleged among other things that her boss, was fond of travelling outside the country, neglecting the core duties at the company.
"I wanted to work, not travel and chop per diem…I don't see what GTDC is doing. The CEO travels every month for two weeks straight. In April, he was gone for three weeks," she stated in a Citi News interview.
Most of such travels are on the account of the Ghanaian taxpayer and the presidency believes, they also lead to a serious disruption in local government business.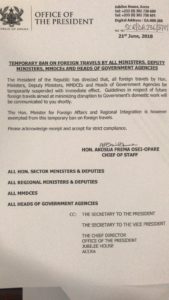 Source: citi