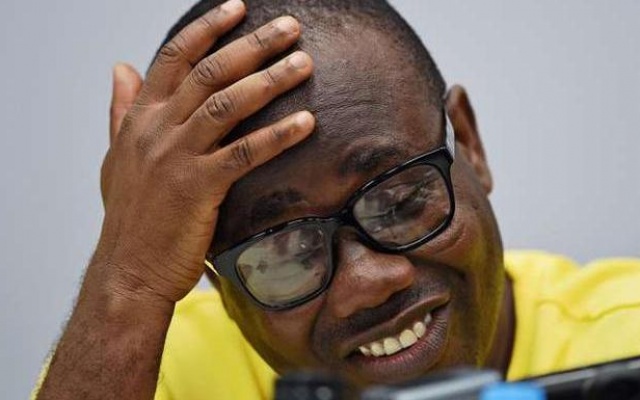 Private investigator Anas Aremeyaw Anas has in a petition to FIFA listed at least 15 ethical breaches committed by disgraced FA President Kwesi Nyantakyi leading to his 90-day ban.
In a petition dated June 4, 2018 obtained exclusively by Myjoyonline.com, Anas, listed conflict of interest, corruption, passive corruption, bribery, demanding and receiving gifts, demand for commission, abuse of position, breach of loyalty and damaging the reputation of the football and damaging the reputation of FIFA.
Acting through his lawyers Kissi Agyabeng, Anas Aremeyaw Anas referred to several provisions of FIFA Code of Ethics from Article 13,15,19,20,21,22 and FIFA Disciplinary Code, articles 61 and 62 which the resigned FA president may have breached.
These infractions and breaches alleged by Anas are captured in an explosive documentary "Number 12: When misconduct and greed become the norm."
TigerEye PI investigators acting as investors proposed to GFA President to sponsor the Ghana Premier League. But Kwesi Nyantakyi accepting the proposal added business opportunities in Ghana which the investor could get if he paid him $11m as appearance fees.
In the documentary filmed within three months, Kwesi Nyantakyi also proposed to form a company as an agent for the GFA to be paid for brokering a sponsorship deal for the league which has suffered under-investment for years.
The GFA President said together with the investor 'Medgulf' they would "take over the whole country".
Source: Myjoyonline