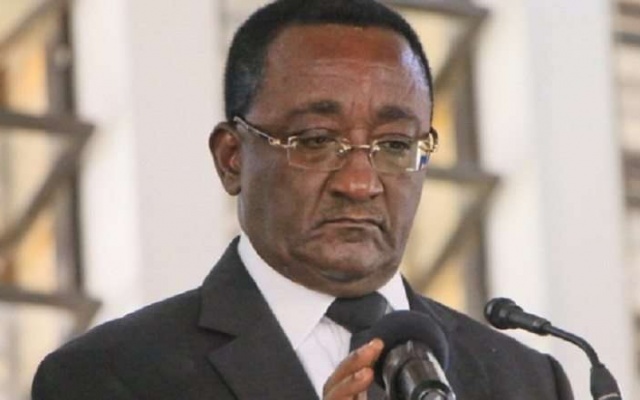 The Ministry of Food and Agriculture has accused the Minority in Parliament of peddling falsehood about a universal formula for fixing cocoa prices.

"It is misleading for the Minority to deceive us by adding premium rate factor to the pricing of the producer price," Deputy Minister of Food and Agriculture, Kennedy Osei Nyarko, said at a press conference on Thursday, 4 October 2018.

He was reacting to the Minority in Parliament who accused government of being insensitive to cocoa farmers and further demanded the immediate reversal of government's decision to maintain the producer price for cocoa at GHS 475 per bag of 64 kilogrammes.

According to the Minority, if government is using the formula used by the previous National Democratic Congress (NDC), a bag of cocoa will stand at GHS 682.61

The Minority further accused COCOBOD and the Ministry of Agriculture of using a doctored exchange rate of 4.54% to determine the cocoa price instead of using the Bank of Ghana's rate of 4.8%.

This was after Minister of Agricultiure, Dr Akoto Owusu Afriyie, on Monday announced government will maintain the price of a bag of cocoa at GHS 475.

Explaining further at the press briefing, the Deputy Minister of Agriculture said it was not the entire quantity of Ghana's beans that attract the premium price.

He further questioned if the NDC added any premium price when they fixed cocoa prices for the 2016/2017 crop year.
Source: Class FM