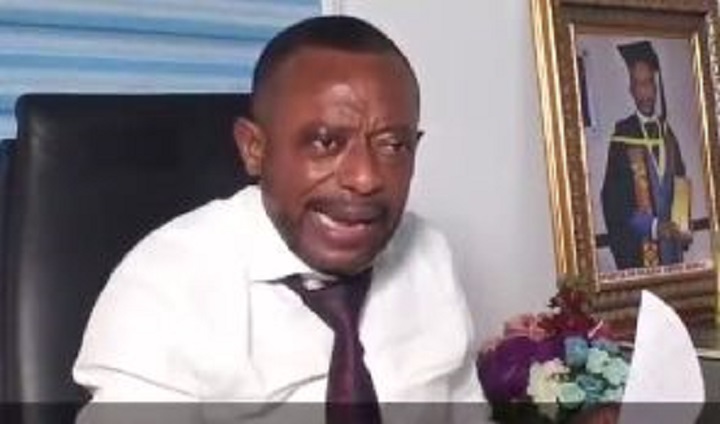 Controversial prophet, Rev. Isaac Owusu Bempah is unapologetic about his doom prophesies on New Year's Eve.
According to him, he was used as a vessel to communicate God's mind thus cannot be blamed for the things he said.
Rev. Owusu Bempah who is the founder and leader of Glorious Word and Power Ministry on 31 December, 2018 made prophecies for 2019, including the death of either Imam Sharabutu or Ghana's Muslim Vice-President Mahamudu Bawumia.
This did not go down well with some angry Muslim youth who attacked his church after he predicted the possible death of the country's chief imam in 2019.
They have asked the renowned prophet to render an unqualified apology to Chief Imam, Sharabutu or face their wrath.
But in an exclusive interview with newsmen on Friday, Rev. Isaac Owusu Bempah said it is not his intention to cause fear and panic.
"I knew I would get into big trouble but there was nothing I could do. God spoke through me; I was only a vessel" he opined.
The controversial prophet said as long as he lives, he will never kowtow to pressure from mere mortals and give the word of God from his people.
"If I don't tell God's people the doom ahead, how will they pray to prevent it? If you fight prophesy, you fight against yourself" he quizzed.
Rev. Owusu Bempah added that, until God tells him not to speak, when the prophecies come, he will tell Ghanaians.
Source: Asempa fm