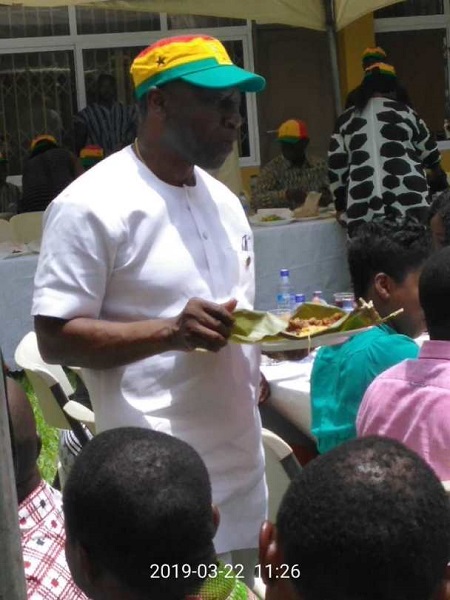 Government Spokesperson on Finance, Mr Daniel Okyem Aboagye has defended the decision by the Ministry of Finance to organise a 'Kenkey Party' at the inner court of the Ministry on Friday.
According to him, the party was held to mark a successful Eurobond, the completion of the IMF-ECF programme and the appreciation of the Cedi.
The Ministry on Friday held a food party in Accra to celebrate what it described as significant economic successes, which drew criticisms from a section of the public.
But, Mr Aboagye, who is the Member of Parliament (MP) for Bantama Constituency, on Joy News' AM Show Monday justified that government's policies are geared towards stabilising the local currency.
He said there had been reduction in the policy rate to stimulate economic growth, adding that economic indicators look good under the Akufo-Addo administration, a situation he said called for the celebration.
"The 'Kenkey Party' was to celebrate the cedi gains and our exit from the International Monetary Fund (IMF). Economic situation in the country has been stable and there was therefore the need to celebrate and to mark the successes chalked. The implication of being with IMF means we are not capable of managing our own affairs and so the exit means a lot to us," he said.
To the MP, investor confidence remains positive despite the economic turbulence.
He was hopeful that Ghana's exit from the IMF would be celebrated every year.
Source: Adom