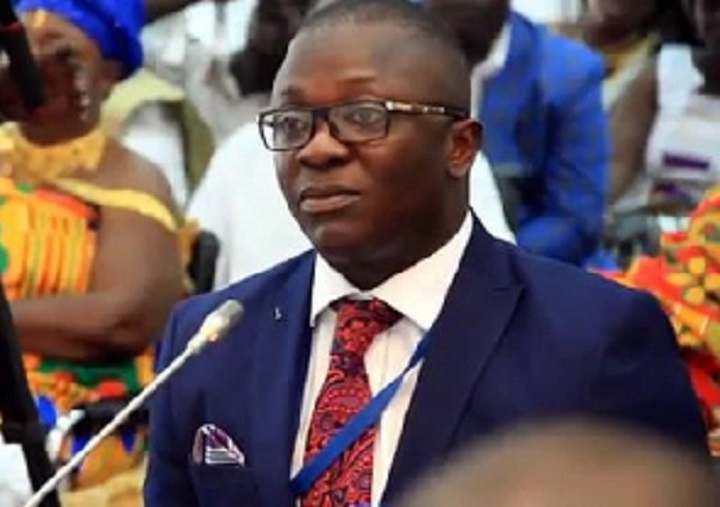 The minister of state in charge of national security at the Presidency Bryan Acheampong must be sanctioned for unleashing masked security operatives to police an election, the Short Commission recommended.
The confidential report in possession of Starrfm.com.gh, said Mr. Acheampong must take "ultimate responsibility" for the operation which resulted in the shooting of six people, leaving several others injured during the Ayawaso West Wuogon by-election.
"The Commission recommends that Mr. Bryan Acheampong be reprimanded for his ultimate responsibility as Minister in authorising an operation of that character and on a day of an election in a built up area," the report presented to President Akufo-Addo said.
Appearing before the Commission, the Abetifi MP said the masked national security operatives were deplored from his Secretariat but denied deploying them in his personal capacity.
"I have done three interviews on radio, and at all times, I used third-person pronouns. I never said I, and that is something that I am battling with … I have never said anywhere in the three interviews that I granted… I, at all times, mentioned the Ministry of National Security or the national security or we, I never said I have deployed men," he told the commission.
The Committee has also recommended to the President to clarify the exact role of Mr. Acheampong.
The committee believes this will establish a clear chain of command between his role and that of the substantive minister.
"The Minister of State appointed at the Presidency to the ministry of National Security should have clearly delineated role with responsibilities indexed to that of substantive sector minister. This should establish a clear chain of command and the circumstance under which he or she can act in the absence of substantive minister," the report said.
Source: starr