Ghana Gas completes tie in ahead of schedule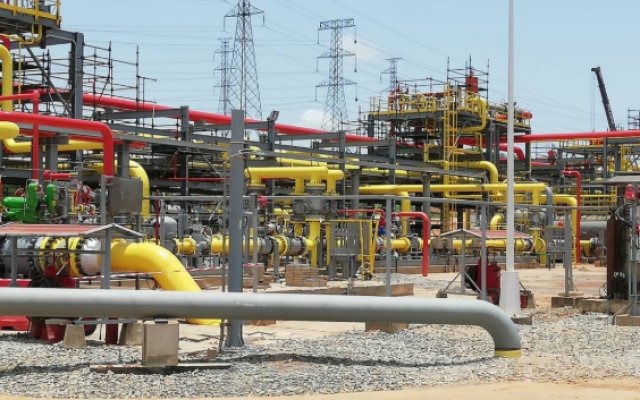 The Ghana Gas Company Limited has successfully completed its tie in works to the Volta River Authority (VRA) at the Takoradi Regulatory and Metering System (TRMS) at Aboadze in the Western Region.

The engineering works was blamed for the recent intermittent power supply popularly known as 'dumsor' experienced across the country.

Speaking to journalists after a working visit of the project site at the Aboadze VRA site, the Head of Communications at Ghana Gas, Ernest Owusu Bempah revealed that 90 per cent of the projected work is complete.

Mr Bempah said: "We are ahead of time and have been able to complete the major works that is a tie in to VRA doing about 110 million cubic feet of gas to generate about 600 megawatt of energy."

He noted that the development will ensure a reverse flow of gas and boost the Nigerian Gas flow of 90 million cubic feet of gas which is 500 megawatt in the event of any shortfall to forestall any further power outages popularly known in local Ghanaian parlance as "dumsor".

He said there will be commissioning and testing of the work undertaken for a period of time as some civil works are undertaken.

Officer in-charge of Pipeline and Station at the TRMS, Mr Emmanuel Ackon explained that the re-engineering works brings in total the stations capacity to supply about 405 mmcf of gas per day.

"We were supplying about 405 mmcf of gas per day but now we have the capacity to supply about 405 mmcf," he stated.

He further indicated that the scope of work remaining are mainly minor construction works, testing and commissioning, which is the final phase of the project.
Source: Class