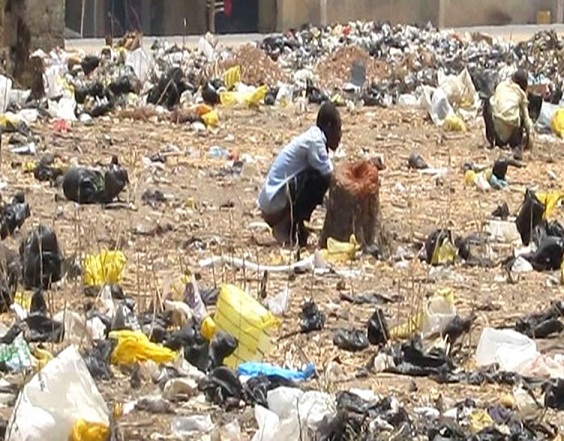 The authorities of Kotei Roman Catholic Junior High School in the Oforikrom Municipal Assembly of the Ashanti Region have threatened to embark on sit down strike if the rampant practice of indiscriminate defecation in the classrooms is not stopped.
The authorities say the decision has become necessary following persistent attempts made to the Oforikrom Municipal Assembly to stop residents from the practice that has negative health implications on both staff and students.
The Head teacher of the school, Rev. Fr. James Bour Mensah, made the threat in an interview with Captain Koda, the host of Otec FM's morning shows, 'Nyansapo' on Monday, May 27, 2019.
The warning, according the headmaster, comes on the heel of spate of attacks by some unscrupulous youths who have turned the classrooms into a "toilet facility", to the extent of throwing faeces on the doorsteps of the headmistress and on the writing boards.
"I have informed the Assembly man and his Unit Committee and the Oforikrom Municipal Assembly of our predicaments. The situation is getting out of control because most of these miscreants invade our campus even during the classes period. Some of these rascals attack the students to the extent of snatching their monies," he lamented.
"The health needs of the student population of 420 and the teaching staff of 14 must be a major concern to the stakeholders, but the assembly and traditional authorities have failed to listen to our plea" he added.
Rev. Fr James Bour Mensah suggested that the school needs to be walled as soon as possible to help prevent invasion on the campus from especially the miscreants and other property belonging to the school
Source: otecfmghana.com/Benedict Asante-Yeboah