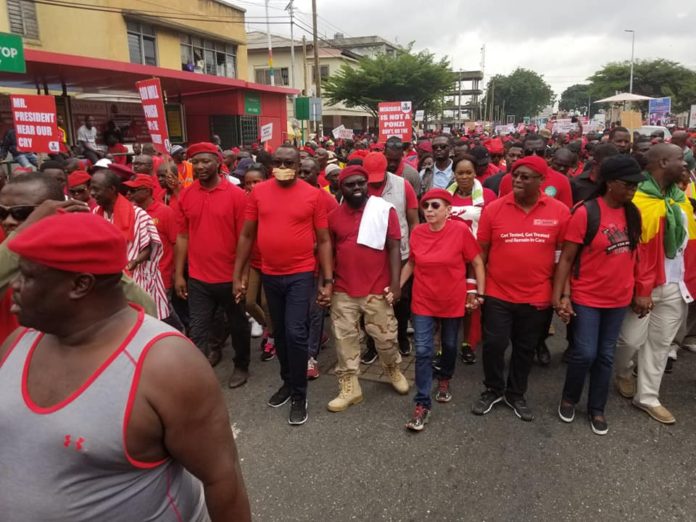 Thousands of members of the Coalition for Social Justice are currently embarking on a demonstration in Accra dubbed "Kum yɛn prɛko."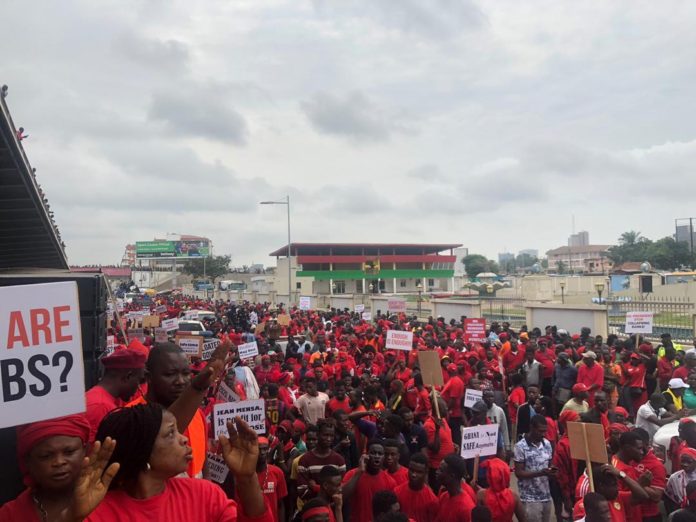 The protest is to register their displeasure over what they have termed as 'severe hardship' in the country.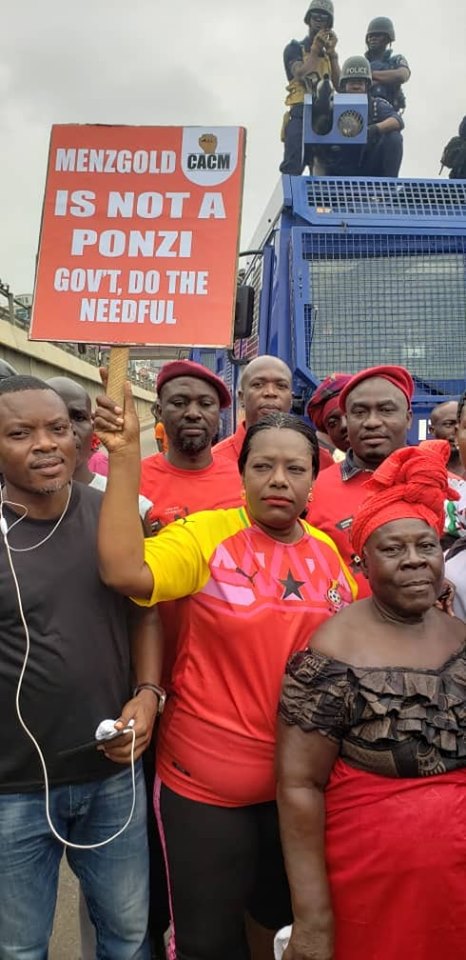 Speaking at the 'Kum yɛn prɛko' demonstration on Tuesday, 9 July 2019 organised by the Coalition for Social Justice in Accra, Mr Mornah said: "Enough of the economic hardships, you didn't promise us a national cathedral and chamber for parliament. Focus on providing us the factories and the dams you promised Ghanaians.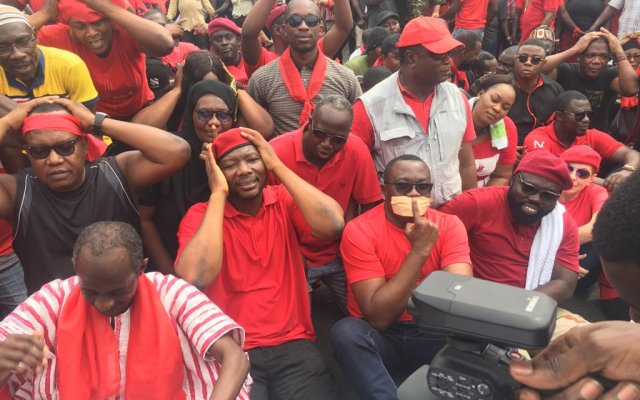 "Give the $200 million intended for the new chamber to the MPs to provide good drinking water and other social needs for their constituents; that is what they need and not a new chamber."
He added: "Enough of the kidnappings in Ghana, enough of the harassment of journalists in Ghana."
"Our country is on the downward trend, with an unbearable increase in the cost of living; the citizenry doesn't feel safe and yet Government continues to oppress and intimidate the people including journalists.
"This state of affairs is a threat to our democracy especially as the moral society remain unconcerned and surprisingly silent on the developments in our country, Ghana.
"I welcome, endorse and I encourage all to step out tomorrow and join the #Kumy3npr3ko demonstration organized by the Coalition for Social Justice.
"There is a lot of pent-up anger among Ghanaians and it's beginning to manifest even among the security services. This manifestation gives all the allied groups participating in it, the opportunity to vent. It is in our country's interest that we speak out and demonstrate our disapproval of the Akufo-Addo style of leadership, which has visited unprecedented hardships on Ghanaians," he wrote.
Source: Ghana/otecfmghana.com