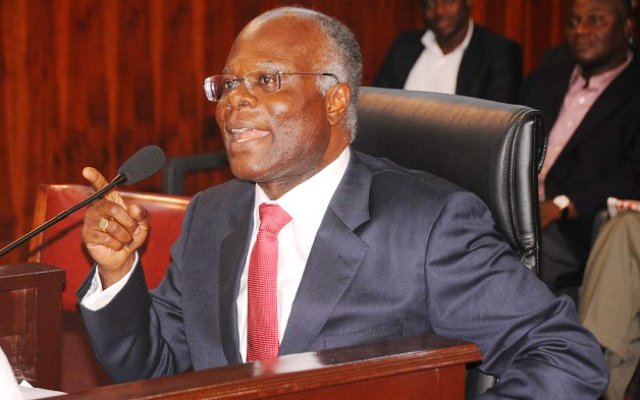 A former Deputy Energy Minister, Mr K.T. Hammond, has called for the arrest and prosecution of all those behind the "gargantuan fraud perpetrated on the people of Ghana" by Power Distribution Services Limited, whose power deal with the government of Ghana was just suspended over some anomalies bordering on fraud.
"I had a hunch [that something was going to come up]", the Adansi Asokwa MP told journalists in parliament on Wednesday, 31 July 2019 following the government of Ghana's announcement of the suspension of the deal, adding: "Personally, I have not for one day been happy about this PDS-ECG [hullabaloo]".
"For many years during the Kufuor administration", Mr Hammond recalled, "There were some efforts to take over ECG the same way PDS appears to have taken over. I mean, some senior ministers were opposed to the concept; it didn't take off".
As far as the botched PDS deal is concerned, he said: "Some of us were clearly opposed to the idea".
As the Ranking Member on the Energy Committee when the New Patriotic Party was in opposition, the lawmaker, who said the privatisation process started a long time ago, insisted: "I made it clear that it was a bad idea".
According to him, "There were so many items that were sitting on the conditions-precedent [list] before they [PDS] took over", adding that the company did not meet many of the criteria.
The government, according to Mr Hammond, "zoomed in" on the concerns he and other members of the Energy Committee of Parliament had expressed, "to the extent that now it has come out that these guys perpetuated gargantuan fraud on the people of Ghana".
"If it is proved that gargantuan fraud was perpetuated, these people must be arrested and prosecuted …", he added.
According to Energy Minister John Peter Amewu, a document presented by PDS as a guarantee for the takeover was "forged", adding that the security agencies have taken up investigations into the matter.
Meanwhile, energy think tank ACEP has said described the level of "negligence" on the part of government regarding the deal as "deeply worrying".
Similarly, the Chamber of Petroleum Consumers (COPEC-GH) to quickly move in to safeguard the assets of the country and prosecute those behind the "grand fraud".
Additionally, the Institute of Energy Security (IES) is calling for a full inquiry into the matter and the full disclosure of the Ghanaian beneficiary companies that have proven to be "financially not it for purpose".
Also, the Minority in Parliament told journalists on Monday that despite its several warnings to the government about the deal, it sailed through.
Source: Class