Complete abandoned hospital – Kumawu Traditional Council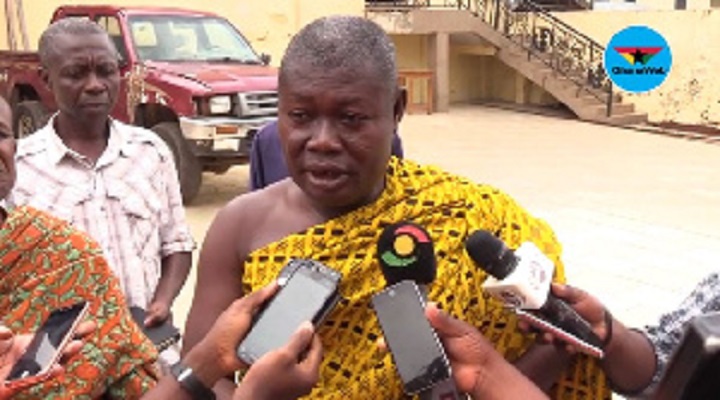 The Kumawu Traditional Council said they expect work to continue on the abandoned 120-bed hospital project in Kumawu.
Speaking to Citi News, Nseniehene of the Kumawu Traditional area, Nana Obeng Darko Acheampong demanded that work on the project be restarted to save lives.
He made the demands when some members of the Minority in Parliament visited the Kumawu palace.
"This district can only boast of one polyclinic which is manned by just one medical doctor. There are few health personnel who help the doctor run the polyclinic. Our fear is that in a situation where this medical doctor is not available at work, what will we do? This is why we are appealing to the authorities to complete this hospital. The hospital will not only benefit the people of Kumawu but also benefit parts of Afram plains, Drobonso, Agogo and Kwaman," he said.
Meanwhile, Ranking Member on Health, Kwabena Mintah Akandoh said the Health Minister will be summoned before Parliament to answer questions on the project.
He lamented on how appalling the situation was, describing it as an act of wickedness.
"Leaving this to rot away is quite unacceptable. There is absolutely nothing that can justify this action. It is wickedness. People must answer questions. Look at what is going on. Will you use your money this way? We are all going to pay for this," he exclaimed.
When asked whether he was going to bring the Minister to answer questions, he replied,
"Why not? That is why we have come here for firsthand information. In fact I didn't know how serious the situation was. I can assure you right from here, we're doing statements and filing questions. Somebody must answer."
However, District Chief Executive for the area, Samuel Atta Agyekum said the project will begin tomorrow.
"The post-audit report is clear that it is instructive that three of the projects, the contractors must move to site and as I'm saying tomorrow, the NMS, the Ministry of Finance and the Ministry of Health are coming to Kumawu, Fomena and then they'll go to Takoradi. It is about renewing your LCs and that one they've been able to agree. That is why they are coming on site tomorrow. At the end of day, the most important thing is that we should be able to get this facility operational," he said.
Background
The Minister for Health Kwaku Agyemang Manu at the Health Ministry's Meet-the-Press session in May announced deadlines for the completion of some health facilities in the country.
The hospitals were part of the many uncompleted health facilities highlighted by Citi FM in its campaign for the completion of all abandoned and uncompleted hospitals last year.
On the construction of the seven district hospitals under the NMS Infrastructure valued at US$175 million, the presidency responded to Citi FM and OccupyGhana's petition noting that construction had commenced in earnest on all sites.
Source: Citi