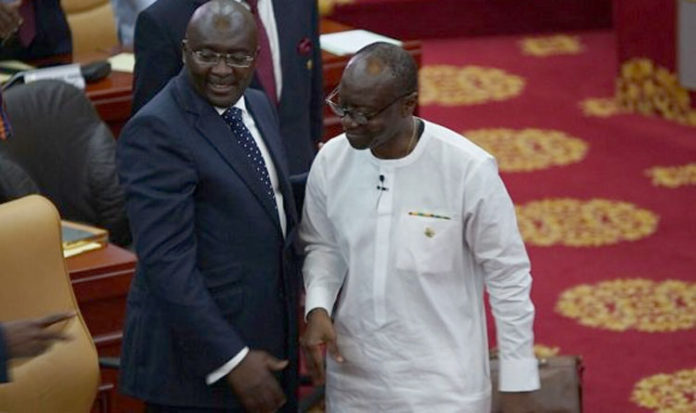 Ghana is moving into an unsustainable territory in debt accumulation, a senior economist with the IEA Dr John Kwakye has warned.
According to him, managers of the economy should begin to pull the brakes debt accumulation as the development portends danger for the country.
"We are moving into unsustainable territory. We should be mindful at the rate at which we are accumulating debts," Dr Kwakye told otecnews on Thursday while commenting on the 2020 budget presented by the Finance Minister in Parliament.
Ghana's government debt has increased as it spends more than planned. The country's total debt stock has hit GH¢205 billion ending July this year.
This was contained in the September Bank of Ghana's summary of financial and economic data.
Bailouts to lenders during a cleanup of the banking sector and liabilities for excess power and gas that Ghana doesn't consume have pushed up government debt.
Last week, the financial-markets regulator closed down 53 fund managers for various infractions and the government is set to bail out investors at risk of losing $1.4 billion.
Dr. Kwakye also raised concerns over the revenue collection challenges of the government.
"We have to be more ambitious because the government is not doing so well with revenue mobilization. As a developing country, we need to gain support from the booming sectors of the economy. The balance in our expenditure side is not really the best. We are spending too much on recurrent expenditure and not on capital expenditure. This is not good for the long term".
Source: Ghana/otecfmghana.com