General News
Kidnapping, killing of T'di girls "my biggest regret" – Akufo-Addo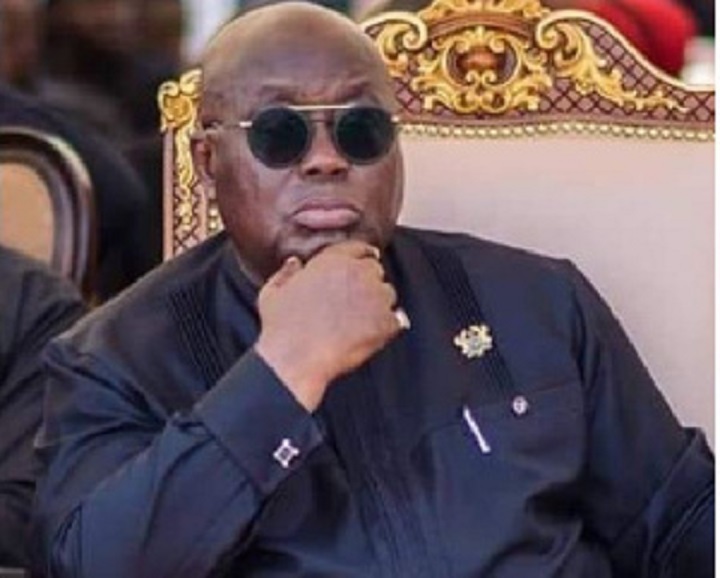 President Nana Addo Dankwa Akufo-Addo has described the abduction and killing of the four Takoradi girls as his biggest regret for the year 2019.
DNA tests confirmed that some human remains retrieved from the backyard of the prime suspect in the kidnapping case were, indeed, those of Ruth Abaka, Priscilla Blessing Bentum, 21; Ruth Love Quayson, 18; and Priscilla Mantebea Kuranchie, 18.
They were all kidnapped between July and December last year.
The prime suspect is being held by the police.
The Inspector-General of Police, Mr James Oppong-Boanuh, confirmed to the media on Monday, 16 September 2019 that the DNA results had come in positive.
He said at the time that: "A few minutes ago, officers of the Ghana Police Service informed four families in Takoradi in the Western Region of Ghana that DNA tests conducted on some human remains discovered in the course of police investigations into the disappearance of the four missing girls have turned out positive, as the remains of the girls. The Ghana Police Service has, with regret, informed the families that the remains are that of Ruth Abaka, Priscilla Kuranchie, Ruthlove Quayson, and Priscilla Blessing Bentum."
The families of the missing girls called for an independent DNA test following the retrieval of the skeletons from a septic tank from the suspect's backyard.
A team of investigators from the Criminal Investigations Department of the Ghana Police Service found the remains when they went on an operation at Kansaworodo, a superb of Takoradi.
Speaking at his encounter with the media on Friday, 13 December 2019, President Akufo-Addo said: "My biggest regret, at the beginning of this year; one of them this year is the abduction and killing of the four girls in Takoradi."
He, however, commended the police for the role they played in finding the remains of the abducted girls and expressed the hope of finding closure for their families soon.
"Fortunately, I think the police, at the end of the day, were able to do a good job locating and identifying their remains. I saw some controversies with one or two of the families about it, but it is something that I am hoping we can find closure to, as soon as possible. It is a matter of great regret to me."
Source: Ghana/otecfmghana.com